BHADANIS Quantity Surveying Courses are Designed as per the Current Market Trends and Requirements and Fresher or Experienced Civil Engineer Can Easily Join and Complete the Training in Online and Offline Mode Both and can easily get the knowledge which Market demands.



You must Become a Quantity Surveyor first before entering into Civil Engineering Field or holding any position in Construction Industry.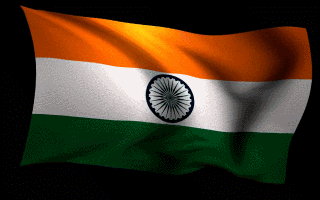 INSTITUTE FOR CONSTRUCTION PROFESSIONALS , CIVIL ENGINEERS, PLANNING ENGINEERS, QUANTITY SURVEYORS , ARCHITECTS , COST ENGINEERS , OWNERS , BUILDERS , CONTRACTORS AND OTHER ENGINEERS



ASIA'S LARGEST NUMBER OF
BOOKS PUBLISHER BY ANY INSTITUTE IN THE FIELD OF QUANTITY SURVEYING
ON AMAZON
WE BELIVE IN DELIVERING THE CONTENT TO THE HUNGRY PROFESSIONALS


OUR CERTIFICATE IS VALID IN THE MINISTRY OF UNITED ARAB EMIRATES (UAE), OMAN, QATAR, BAHRAIN , KUWAIT , SAUDI ARABIA AUSTRALIA , CANADA AND EUROPEN COUNTRIES
​
​
An Oldest and Most Trusted Institute for Civil Engineers !!
SINCE 3 February 1990 in INDIA , DUBAI, NEW ZEALAND,
AND SRILANKA




CONSTRUCTION MANAGEMENT TRAINING INSTITUTE

FULLY JOB ORIENTED

SHORT TERM COURSES FOR CIVIL ENGINEERS DURATION ( 1 MONTH TO 6 MONTHS)
JOIN ONLINE TRAINING IN QUANTITY SURVEYING AND BECOME A CERTIFIED QUANTITY SURVEYOR PROFESSIONAL
​
BECOME A CERTIFIED PROFESSIONAL
​
OUR CERTIFICATE IS VALID IN INDIA, DUBAI, OMAN , QATAR, BEHRAIN, AUSTRALIA, CANADA, UK ETC.
BHADANIS INSTITUTE IS A TRAINING PARTNER OF CIOB, LONDON, MEMBER OF WORLD BANK GROUP , REGISTERED UNDER GOVT OF INDIA, AND ISO CERTIFIED
​
COURSES OFFERED :-

QUANTITY SURVEYING & ESTIMATION

,

BILLING & PLANNING ENGINEERING

, VALUATION ENGINEERING,

HIGHWAY DESIGN ESTIMATION ENGINEER

,

QUALITY CONTROL / ASSURANCE

,

CONSTRUCTION TENDERING AND CONSTRUCTION CONTRACTS MANAGEMENT

AND C

ONSTRUCTION PROJECTS MANAG

EMENT
VALUATION OF LAND AND BUILDING (REAL ESTATE EXPERTISE) ,

INTERIOR WORKS ESTIMATION
​
FOR ONLINE TRAINING
FOR QUICK INFORMATION

CALL OR WHATSAPP

+918603333379
​
TAKE

CLASSROOM TRAINING
ONLINE TRAINING
NIGHT BACTCH FOR JOB HOLDERS
WE WELCOME ALL CONSTRUCTION PROFESSIONALS FROM ALL AROUND THE WORLD FOR ONLINE TRAINING / LIVE TRAINING !!!
Note :- Admission for International Students will start from 10 Nov
After Completing Class Room or Online Training ~ Become Consultant or Start your Own Construction Company or You can Apply for the Position of Consultant, Planning Engineer, Project Manager, General Manager, Valuation Engineer, Incharge, Tendering Engineer, Business Development Manager/ Executive, Contract Executive, Construction Contract Manager, Billing Engineer / Invoice Engineer , Technical Invoice Expert Junior Quantity Surveyor , Estimator, Cost Engineer, BBS Engineer , Document Controller Etc. for the Projects of Buildings (Residential, Commercial , Industrial, Roads, Highways and Bridges in any part of the world !!!
​
****More than

1000000+

Numbers of Students Trained from all over the world
Variations
​
We are involved in dealing with the valuation of variations on projects on behalf of our clients and advise with regards to the cost implications of proposed variations
SERVICE OVERVIEW -
​
BHADANIS Quantity Surveyors are experienced in dealing with variations and changes that may arise within construction contracts, and we will provide our clients with the following services in regards to variations:-
Identification of required variations

Immediate measurement and valuation of any variations / additional works

Advising on the cost implications of variations

Agreeing contract variations
​
We actively manage all variations and provide immediate measurement and valuation of any variations / additional works that may arise and report our findings. We would consider each variation separately and their net values are then carried forward to a general summary. The total value of all omissions and the total value of all the additions are computed to arrive at a net balance which will then be either added to or deducted from the interim valuation / payment which then becomes due to the contractor.
​
The architect may issue instructions from time to time requiring variations which the contractor is required under the terms of the contract to comply with. Any modification to the works must be the subject of variation orders which constitute an instruction from the architect to the contractor.
​
The issue of variation orders ensures that as Quantity Surveyors we are kept informed of any changes to the contract works and have the opportunity to value the required variations in order to determine their monetary effect. When requested by the architect we would generally ascertain and advise of the likely cost effect of any proposed variation before he issues the variation order.
This provides the architect and client with the opportunity to make an informed decision to proceed or to make an alternative proposal. Advance knowledge of proposed changes enables a full evaluation in terms of cost, quality and programming implications to be carried out in advance of their issue.
​
Under most standard forms of contract in the construction industry where Bills of Quantities are adopted the valuation of variations are generally made by Quantity Surveyors in accordance with four main valuation rules. The measured quantities of the variation may be valued in accordance with any of the following methods:-
​
Rates contained in the Bills of Quantities or Schedule of Rates, whichever is applicable

On the basis of rates analogous to those above

On the basis of a fair valuation, at fair rates or prices

At Daywork rates at the prices ruling at the date the work is actually carried out
​
The summary of variations account will be submitted by the quantity surveyor to the contractor for comments. Following the settlement of any disputes or differences in quantities or prices between the contractor's quantity surveyors and the clients quantity surveyor the variation account can then be finalised and signed by the contractor as evidence of his agreement to it.
​
BHADANIS Quantity Surveyors ensure that all required variations are dealt with as efficiently as possible and provide early and accurate cost advice with regards to variations.