BHADANIS Quantity Surveying Courses are Designed as per the Current Market Trends and Requirements and Fresher or Experienced Civil Engineer Can Easily Join and Complete the Training in Online and Offline Mode Both and can easily get the knowledge which Market demands.



You must Become a Quantity Surveyor first before entering into Civil Engineering Field or holding any position in Construction Industry.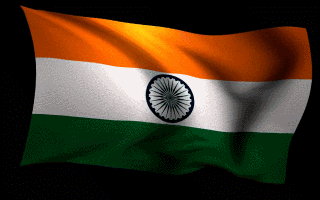 INSTITUTE FOR CONSTRUCTION PROFESSIONALS , CIVIL ENGINEERS, PLANNING ENGINEERS, QUANTITY SURVEYORS , ARCHITECTS , COST ENGINEERS , OWNERS , BUILDERS , CONTRACTORS AND OTHER ENGINEERS



ASIA'S LARGEST NUMBER OF
BOOKS PUBLISHER BY ANY INSTITUTE IN THE FIELD OF QUANTITY SURVEYING
ON AMAZON
WE BELIVE IN DELIVERING THE CONTENT TO THE HUNGRY PROFESSIONALS


OUR CERTIFICATE IS VALID IN THE MINISTRY OF UNITED ARAB EMIRATES (UAE), OMAN, QATAR, BAHRAIN , KUWAIT , SAUDI ARABIA AUSTRALIA , CANADA AND EUROPEN COUNTRIES
​
​
An Oldest and Most Trusted Institute for Civil Engineers !!
SINCE 3 February 1990 in INDIA , DUBAI, NEW ZEALAND,
AND SRILANKA




CONSTRUCTION MANAGEMENT TRAINING INSTITUTE

FULLY JOB ORIENTED

SHORT TERM COURSES FOR CIVIL ENGINEERS DURATION ( 1 MONTH TO 6 MONTHS)
JOIN ONLINE TRAINING IN QUANTITY SURVEYING AND BECOME A CERTIFIED QUANTITY SURVEYOR PROFESSIONAL
​
BECOME A CERTIFIED PROFESSIONAL
​
OUR CERTIFICATE IS VALID IN INDIA, DUBAI, OMAN , QATAR, BEHRAIN, AUSTRALIA, CANADA, UK ETC.
BHADANIS INSTITUTE IS A TRAINING PARTNER OF CIOB, LONDON, MEMBER OF WORLD BANK GROUP , REGISTERED UNDER GOVT OF INDIA, AND ISO CERTIFIED
​
COURSES OFFERED :-

QUANTITY SURVEYING & ESTIMATION

,

BILLING & PLANNING ENGINEERING

, VALUATION ENGINEERING,

HIGHWAY DESIGN ESTIMATION ENGINEER

,

QUALITY CONTROL / ASSURANCE

,

CONSTRUCTION TENDERING AND CONSTRUCTION CONTRACTS MANAGEMENT

AND C

ONSTRUCTION PROJECTS MANAG

EMENT
VALUATION OF LAND AND BUILDING (REAL ESTATE EXPERTISE) ,

INTERIOR WORKS ESTIMATION
​
FOR ONLINE TRAINING
FOR QUICK INFORMATION

CALL OR WHATSAPP

+918603333379
​
TAKE

CLASSROOM TRAINING
ONLINE TRAINING
NIGHT BACTCH FOR JOB HOLDERS
WE WELCOME ALL CONSTRUCTION PROFESSIONALS FROM ALL AROUND THE WORLD FOR ONLINE TRAINING / LIVE TRAINING !!!
Note :- Admission for International Students will start from 10 Nov
After Completing Class Room or Online Training ~ Become Consultant or Start your Own Construction Company or You can Apply for the Position of Consultant, Planning Engineer, Project Manager, General Manager, Valuation Engineer, Incharge, Tendering Engineer, Business Development Manager/ Executive, Contract Executive, Construction Contract Manager, Billing Engineer / Invoice Engineer , Technical Invoice Expert Junior Quantity Surveyor , Estimator, Cost Engineer, BBS Engineer , Document Controller Etc. for the Projects of Buildings (Residential, Commercial , Industrial, Roads, Highways and Bridges in any part of the world !!!
​
****More than

1000000+

Numbers of Students Trained from all over the world
BHADANI Terms and Conditions for Training
The following constitute the terms and conditions to which applicants agree when booking any BHADANI face to face or Class Room Training (Terms and Conditions). Throughout the Terms and Conditions the BHADANI means BHADANI (Administration) and BHADANI QUANTITY SURVEYORS AND TRAINING PVT. LTD.
The BHADANI reserves the right to review and update these periodically.
​Registration with the BHADANI

1. During Registration, we require you to provide certain information about yourself. In doing this, you agree to :
a) Provide true, accurate, current and complete information about yourself as prompted by the relevant registration form.
2. Course Fees once paid cannot be refundable in any situation only, all the Disputes shall be settled in Delhi Jurisdiction only.
Liability
The BHADANI does not accept responsibility for anyone acting as a result of information in, or views expressed on, its training courses including course materials. Opinions expressed are those of individual trainers and not necessarily those of the BHADANI. Applicant should take professional advice when dealing with specific situations
3. If Delay in Course is Caused by you (which shall be decided by BHADANI Administration department , you have to pay us full Course fees for each level to again start the training.
Course Duration will start from the date on which student pay his fees.
4. Fees of Level 1 is Rs.21830 (Duration 1.5 Month (45 Hours) , Level 2 is Rs. 14750( Days (8 Hours)) , Level 3 is Rs.15500(Duration 25 Days), Level 4 is Rs.18500(Duration 25 Days), Level 5 is Rs.21000(Duration 25 Days)
Note :- Course Duration will start from the date on which student pay his fees.
Here Day Means 1 Hour , Means students can get 1 hour class per day.
5. 50 percent amount of course fees shall be paid on First Day and remaining 50 percent amount of course fees shall be paid within10 days.
6. If remaining 50 percent of Course Fees shall not be submitted by you within 10 days, then your course will get stopped, and no further class shall be provided by us till the submission of remaining 50 percent of course fees, Completion Certificate and Placement Assistance shall not be provided by us in any situation until the complete course fees is not submitted by you.
7. Medical Leave shall be permitted for only for 7 days, Accidental Leave shall be permitted for only for 7 days (proof of accident, your photos shall be sent by you as a proof) , no other leave shall be permitted for even 1 day.
8. Course (Any Level) shall be considered complete if the course duration gets over.
​
9. Certificate shall be awarded in soft copy only , if Any Student wants hard copy then students must collect their certificates from Nearest Branches of BHADANIS , If Students wants his / her certificate to be couriered to his / her address directly then student has to pay INR 500 against the Certificate Printing , courier and handling charges.
10. BHADANI is not liable for any placement guarantee , BHADANI shall only help you in Making your Bio-Data/Curriculum Vitae/Resume and provide you Placement Assistance (which includes, if any jobs requirements come to us for you, we shall inform you about the requirements and provide you Interview Details and Venue)
11. You need to take your own laptop for the training; we shall not provide you any Electronic Equipment to use.
​
​
Note :- This terms and Conditions are enforceable when you pay the fees to take admission.
This is totally delegate/ student's responsibility to ask for the terms and conditions from the trainer or any other Bhadanis representative present at your admitted branch.
BHADANI'S Legal Department
Mail Id :- bhadanislegaldepartmentlegal@gmail.com