BHADANIS Quantity Surveying Courses are Designed as per the Current Market Trends and Requirements and Fresher or Experienced Civil Engineer Can Easily Join and Complete the Training in Online and Offline Mode Both and can easily get the knowledge which Market demands.



You must Become a Quantity Surveyor first before entering into Civil Engineering Field or holding any position in Construction Industry.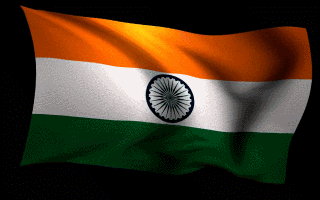 INSTITUTE FOR CONSTRUCTION PROFESSIONALS , CIVIL ENGINEERS, PLANNING ENGINEERS, QUANTITY SURVEYORS , ARCHITECTS , COST ENGINEERS , OWNERS , BUILDERS , CONTRACTORS AND OTHER ENGINEERS



ASIA'S LARGEST NUMBER OF
BOOKS PUBLISHER BY ANY INSTITUTE IN THE FIELD OF QUANTITY SURVEYING
ON AMAZON
WE BELIVE IN DELIVERING THE CONTENT TO THE HUNGRY PROFESSIONALS


OUR CERTIFICATE IS VALID IN THE MINISTRY OF UNITED ARAB EMIRATES (UAE), OMAN, QATAR, BAHRAIN , KUWAIT , SAUDI ARABIA AUSTRALIA , CANADA AND EUROPEN COUNTRIES
​
​
An Oldest and Most Trusted Institute for Civil Engineers !!
SINCE 3 February 1990 in INDIA , DUBAI, NEW ZEALAND,
AND SRILANKA




CONSTRUCTION MANAGEMENT TRAINING INSTITUTE

FULLY JOB ORIENTED

SHORT TERM COURSES FOR CIVIL ENGINEERS DURATION ( 1 MONTH TO 6 MONTHS)
JOIN ONLINE TRAINING IN QUANTITY SURVEYING AND BECOME A CERTIFIED QUANTITY SURVEYOR PROFESSIONAL
​
BECOME A CERTIFIED PROFESSIONAL
​
OUR CERTIFICATE IS VALID IN INDIA, DUBAI, OMAN , QATAR, BEHRAIN, AUSTRALIA, CANADA, UK ETC.
BHADANIS INSTITUTE IS A TRAINING PARTNER OF CIOB, LONDON, MEMBER OF WORLD BANK GROUP , REGISTERED UNDER GOVT OF INDIA, AND ISO CERTIFIED
​
COURSES OFFERED :-

QUANTITY SURVEYING & ESTIMATION

,

BILLING & PLANNING ENGINEERING

, VALUATION ENGINEERING,

HIGHWAY DESIGN ESTIMATION ENGINEER

,

QUALITY CONTROL / ASSURANCE

,

CONSTRUCTION TENDERING AND CONSTRUCTION CONTRACTS MANAGEMENT

AND C

ONSTRUCTION PROJECTS MANAG

EMENT
VALUATION OF LAND AND BUILDING (REAL ESTATE EXPERTISE) ,

INTERIOR WORKS ESTIMATION
​
FOR ONLINE TRAINING
FOR QUICK INFORMATION

CALL OR WHATSAPP

+918603333379
​
TAKE

CLASSROOM TRAINING
ONLINE TRAINING
NIGHT BACTCH FOR JOB HOLDERS
WE WELCOME ALL CONSTRUCTION PROFESSIONALS FROM ALL AROUND THE WORLD FOR ONLINE TRAINING / LIVE TRAINING !!!
Note :- Admission for International Students will start from 10 Nov
After Completing Class Room or Online Training ~ Become Consultant or Start your Own Construction Company or You can Apply for the Position of Consultant, Planning Engineer, Project Manager, General Manager, Valuation Engineer, Incharge, Tendering Engineer, Business Development Manager/ Executive, Contract Executive, Construction Contract Manager, Billing Engineer / Invoice Engineer , Technical Invoice Expert Junior Quantity Surveyor , Estimator, Cost Engineer, BBS Engineer , Document Controller Etc. for the Projects of Buildings (Residential, Commercial , Industrial, Roads, Highways and Bridges in any part of the world !!!
​
****More than

1000000+

Numbers of Students Trained from all over the world
+918603333379
Project managers are responsible for a project's success (PM). They plan, execute, oversee, control, and finish. Construction managers have financial and time limits. Maintaining a good client relationship is also key.
A construction project manager oversees the team and routine tasks. They must inform workers of the day's events and ensure building materials arrive on time. Each is vital. Clients and sector management must be updated on project progress. Clients affect the work. PMs plan client sessions to meet their needs.
Consider this: • Be clear?
Do you enjoy teamwork more?
• Can you organise complex analysis?
• Do you build?
Consider if you'd enjoy construction if you could do well.
Construction managers plan, coordinate, oversee, check, and evaluate activity. These may be division or building obligations. General manager or senior management handles this.
Duties
Construction managers may do the following:
• creating and submitting construction project budget estimates; representing your business in contract negotiations with business services and unions. • planning, directing, managing, and evaluating construction projects. • Representing your company during talks and interviews.
Regulations
Construction managers work more than 40 hours a week. The job schedule and delays determine overtime shift length. 24/7 response to inquiries and critical issues.
A construction manager can work on-site or in an office.
Consider your safety before taking a construction job. Construction managers must wear PPE and complete responsibility training. Work accidents are prevented. Include gloves, hard hats, and steel-toed boots.
Bhadani Institute of Construction Management and Quantity Surveying Institute for Civil Engineers Certification Program trains, certifies, and accredits project managers, superintendents, and estimators. This programme improves building quality. Employers and coworkers will note your certification. It aids job search.
Whether you get a certification depends on how well you met the program's requirements, how long you went to school, and other factors.
BHADANIS Institute offers online and in-person quantity surveying courses to BSCE and Diploma students (Polytechnic). Self-paced CALL OR WHATSAPP +918603333379.
Civil engineers can complete the market-required training online or offline, regardless of skill or industry experience. This holds regardless of skill. The online or offline course has been made as easy to understand and follow as possible for learners with varying levels of civil engineering knowledge. BHADANIS's quantity surveying courses meet market demands and recent market trends. BHADANIS made the courses. The online or offline course is easy to understand and follow to accommodate participants with varying levels of civil engineering knowledge. To do so, simplify the training.
Even a civil engineer must be a certified quantity surveyor to work in construction. civil engineering. Whatever your future goals, this is true.
+919990990844
Engineers, quantity surveyors, architects, cost engineers, owners, builders, contractors, and other engineers can take online courses.
Professionals need to eat. According to Amazon, we're the largest global and Asian book publisher. We're Amazon's biggest Asian quantity surveyor publisher. We believe in feeding content-hungry professionals. Professionals need to eat. Professionals need to eat. Professionals need to eat. We believe we are Asia's most published university in AM radio quantitative research. WE THINK WE OVERSAW THESE BOOKS.
Our certificate is recognised by the EU, UAE, Oman, Qatar, Bahrain, Kuwait, Saudi Arabia, Australia, and Canada. The UAE Foreign Ministry will accept our certification, and ALL LISTED COUNTRIES DO TOO. Our certificate is valid in the UAE Ministry of BHADANIS Quantity Surveying. BHADANIS Quantity Surveying Training Institute approved.
A civil engineering firm is reputable and experienced.
Since 1990, the Construction Management Training Institute has offered civil engineering courses in India, Dubai, New Zealand, and Sri Lanka. Lessons are brief. The Construction Management Training Institute runs these courses. Quantity surveyor certification is available online. Online quantity surveying training is used. Finish a one- to five-day quality surveying course to do this (ONE MONTH TO SIX MONTHS).
OMAN, QATAR, BEHRAIN, AUSTRALIA, CANADA, AND UK ACCEPT OUR CERTIFICATE. CERTIFY Include India, Dubai, Oman, Qatar, and Bahrain.
Chartered Institute of Building and BHADANIS Institute in London offer open-access training. Additionally, ISO certification is accomplished. And India recognises it. World Bank Group.
CURRENCY:
Quality control, quantity surveying and estimation, billing and planning, valuation, highway design estimation engineering, construction tendering, construction contract management, and construction project management. Thanks. CLICK HERE FOR ONLINE EDUCATIONS. DETAILS. Questions? Questions? Questions?
class
ONLINE EMPLOYEE TRAINING Anyone in the building trade can take our online or in-person training. ONLINE NIGHT WORK TRAINING
After classroom or online training, you can work as a consultant, launch your own construction business, or apply for jobs like planning engineer, construction project manager, general manager, valuation engineer, in charge, tendering engineer, business development manager/executive, contract executive, construction contract manager, billing engineer/invoice engineer, technical in invoice engineer, business development manager/executive, contrac
This effort has educated 1.5 million kids worldwide. They're worldwide.
Go here to use WhatsApp in the US. Completed.
e-learning
Surveying and construction management courses up to level 5 can boost your career. Training may help your career. This affects your construction career and reputation.
E-learning
One month is given. This includes data collection, cost management and estimation, quality assurance, and control.
1. Understand BHADANI's construction managers and training 1. Know BHADANI's construction role 1. Role-playing 1. Know BHADANI's role in construction
Construction management syllabus
1. Knowing function 1. Know BHADANI's role in construction 1. Social position 1. The value of BHADANI's construction management training 1. Recognize everyone's role
2. Rewrite and update of AI basics (Updated)
3. QC and QA methods with multiple uses (Basics)
4. Construction methods based on civil engineering
5. Reporting, classifying, and grading construction-related activities.
6. Charting and execution reports
project risk and safety reports
8. Assessing architectural and structural designs
9. Design-determined quantity of PCC, RCC, reinforcement, shuttering, and similar components.
10. Use architectural plans to determine material needs (Like Brickwork, Plaster Painting Putty Work Etc.)
11. Civil engineering launch tips
12. Create Excel presentations while studying civil engineering drawings.
13. Creating and organising MIS to meet standards and using appropriate file types
14. Estimating for residential, commercial, and industrial interior, exterior, bridge, road, highway, canal, culvert, drainage, mechanical, electrical, and plumbing projects.
15. design calculations
There are many ways to estimate construction costs. 16. Preconstruction estimation 17. Methods for estimating post-construction costs in a project calculator for the building and construction industry that considers concrete, steel, brickwork, plaster painting, and other materials.
19. This image shows how to price a prefab building (PEB)
Costing plans for residential, commercial, and industrial construction projects, including interior, bridge, road, highway, canal, culvert, and drainage. 20. Programs to calculate civil, interior, bridge, residential, commercial, and industrial costs
Ranking 21 is risk-based pricing.
The parametric costing method is the 22nd method.
Business management and equipment pricing are cost-estimating methods.
estimating project size and cost 24. Estimating Cost and Scope 24. 25. New AI-based techniques for estimating construction project costs, including consulting and software fees. AI-based construction cost estimates (pioneering)
S-curve stats
The business budget calls for more hires.
IS Code, Rate Schedule, and BHADANI's New Method: Labor Productivity Analysis An Investigation of Labor Output Calculated Using the IS Code, Rate Schedule, and BHADANI's New Method
Management and EOQ are often combined.
Analyzing machine productivity based on norms Profit-and-loss for labour and construction equipment
34. Complying with the Quantity Surveyor's Daily Work Report (DWR).
For RCC footing beams, slabs, columns, rafts, and staircases, a Bar Bending Schedule (BBS). All RCCs have BBSs. Schedule for Bar Bending in RCC Structures, BBS Section 35, page 35
Take one off BOQ's 36. (Assembly/Material)
37. analysis of civil construction costs
A solo quantity surveyor 38. Material confirmation methods for clients and contractors using quantity surveying protocols. Quantity surveyor working alone, obtaining materials using protocol: methods and procedures Contractor and client material approval
Level 1 Building, Roads, Highways, and Bridges leads to Level 2. Engineer billing. You build roads, bridges, and highways. Estimator, Cost Engineer, BBS Engineer, Junior Quantity Surveyor, and Document Controller. BBS and document controllers are needed. BBS Engineer, Document Controller also available. To be considered, complete Level 1. It's 15 days and a month.
1. Understanding Billing Engineer and Invoice Engineering's role in the Indian and international construction industry. 1. Billing Engineer and Invoice Engineer at BHADANI
2. Maintaining client coordination at the head office while performing billing engineering duties at the site office
3. The billing engineer must know accounting basics.
4. Client and contractor billing views
5. Both the client and the contractor must attest to interim payments (IPC). Both parties must approve interim payments to finish the contract.
6. Trained professionals will handle GST-inclusive and GST-exclusive invoicing if you outsource AR, billing, and service delivery.
8. CPWD, businesses, and other public sector organisations use different billing methods.
9. QB and ERP
Claims filing and dispute resolution, including billing and MIS development. 11.
11. Future engineering client or contractor receipts Future engineering client or contractor bills
12. Objective freelancers should follow these billing guidelines.
13. Billing guidelines for contractors and joint ventures
14. Requesting higher prices 16. Goods and service and international challans 15. Pre- and postpayment receipts 17. Insurance claims for billing engineers 18. Price Variation Claims in India (19. Indian Standards for Change Orders)
20. Analysis of all civil works completed on-site and after contracting 21: Extra Item Analysis for All Civil Works During Site Execution and Post-Contracting Using IS Codes. Extra-item claims
bill comparison
After Levels 1 and 2, you can apply for jobs in contract management, building, roads, and bridges. Your qualifications can make you a Billing Engineer/Invoice Engineer, Junior Quantity Surveyor, Estimator, Cost Engineer, BBS Engineer, Document Controller, and more. These are open jobs (Contract Engineering)
3, 4, and 30-DAY
1. gather RFP documents and data
2. Bids
3. Create TRRs for consultants and contractors. 4. bid technicalities regulatory guidelines and BHADANI Methodology 4. Transparent, sound bidding
5. BHADANI Method, Techniques, and Government Regulations for Tender Documents 5. Legal money 5. BHADANI Statutory Method 5 6. Dependable, affordable financing 5. BHADANI's strategies and draught procedures 5. Compliant financial plans 5. BHADANI's Document Preparation and Bidding Process
7. Buyers' and sellers' buying and negotiating strategies [7.] [7.] [7.]
8. Strategize bids with clients before the meeting.
9. Discuss any changes with the client.
Contracting
11. Using reverse auctions to increase customer and tender participation. 12. Use pooling to improve your bid. Your benefits will rise. 11. Using reverse auctions to increase customer and tender participation.
13. Evaluation, network, and job
14. To get paid for the offer, set up a trustworthy monitoring system. Do this to get our tender investment back.
15. Making Contractual Agreements: Using Science and Planning
The 16th item on the agenda is building contract documentation.
18. Clearing, shipping, and other transport services 16. Pre- and post-construction contract management Transport admin
20. Cost and time overrun plan 22. Construction Contracts in Indian Law 21. Contract comprehension method 22. Understand contracts and clauses
23. FIDIC's Interpretation of International Law: Turnkey Projects (EPC Turnkey Projects)
24. Work Orders Detailed step-by-step instructions (like Alstom Siemens) ( Like Alstom Siemens Etc.)
Real-world expertise, bargaining, buying, and real-time operations
After completing Levels 1 and 2, candidates are qualified to apply for positions such as Tendering Engineer, Contracts Engineer, Business Development Manager/Executive, Contract Executive, Construction Contract Manager, Billing Engineer/Invoice Engineer, Technical Invoice Expert Junior Quantity Surveyor, Estimator, Cost Engineer, BBS Engineer, Document Controller, etc. for construction projects involving buildings, roads, highways, an Bill, Bill's Contract Executive, and Construction Contract Manager all need a bachelor's degree.
Projetmanagement You will pass ENGINEERING 5 if you finish within 25 days.
1. a method that encourages analytical and deductive thinking
2. Complete a risk analysis and defence plan
3. A project master plan
5. Building and Real Estate Sectors: The Construction Project Manager's Role 6. Establishing a project budget after analysing its key components. UK building project managers 4. Large international corporations and regional construction companies use project management tools in construction. 7. A comparison of budgeted vs. actual funds.
8. After implementing key indicators, continue employee performance review
9. Methods for organising projects involving purchasing, human resources, and accounts and procurement administration, and concise answers to your questions. Software based on Primavera P6 and Microsoft Project.
12. The R&R strategy aims to boost activity. R&R stands for Modern Building Construction Patterns and Methods. In addition to QCP&A, TQCPI
15. Project managers' on-site site management (field management) techniques 16. Emergency protocols 15. On-site construction project management techniques (field management) 17. Individual quality checks on-site 15. Construction site field management methods used by project managers 18. Managing project timing and costs
19. Comparison of expected and actual cash flow monitoring results
Green Sheet revenue and expenses.
A building project study using the STEEPLE method recommended using JIT as much as possible.
EVM is used in construction projects.
After completing Level 1 through LEVEL, you can apply for positions such as planning engineer, construction project manager, general manager, in charge, tendering engineer, business development manager/executive, contract executive, construction contract manager, billing engineer/invoice engineer, technical invoice expert junior quantity surveyor, estimator, cost engineer, BBS engineer, document controller, etc. If you've completed Levels 1 to Lev, you can do the following: This includes, but is not limited to: Fill out this form for more information about a class. This training will help you grow in your job. The training isn't effective because it's tailored to market needs. Fill out this form or call/Whatsapp +919990990844 for answers.