BHADANIS Quantity Surveying Courses are Designed as per the Current Market Trends and Requirements and Fresher or Experienced Civil Engineer Can Easily Join and Complete the Training in Online and Offline Mode Both and can easily get the knowledge which Market demands.



You must Become a Quantity Surveyor first before entering into Civil Engineering Field or holding any position in Construction Industry.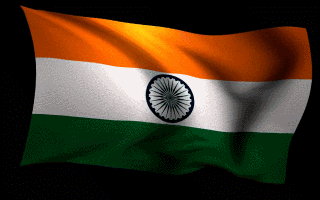 INSTITUTE FOR CONSTRUCTION PROFESSIONALS , CIVIL ENGINEERS, PLANNING ENGINEERS, QUANTITY SURVEYORS , ARCHITECTS , COST ENGINEERS , OWNERS , BUILDERS , CONTRACTORS AND OTHER ENGINEERS



ASIA'S LARGEST NUMBER OF
BOOKS PUBLISHER BY ANY INSTITUTE IN THE FIELD OF QUANTITY SURVEYING
ON AMAZON
WE BELIVE IN DELIVERING THE CONTENT TO THE HUNGRY PROFESSIONALS


OUR CERTIFICATE IS VALID IN THE MINISTRY OF UNITED ARAB EMIRATES (UAE), OMAN, QATAR, BAHRAIN , KUWAIT , SAUDI ARABIA AUSTRALIA , CANADA AND EUROPEN COUNTRIES
​
​
An Oldest and Most Trusted Institute for Civil Engineers !!
SINCE 3 February 1990 in INDIA , DUBAI, NEW ZEALAND,
AND SRILANKA




CONSTRUCTION MANAGEMENT TRAINING INSTITUTE

FULLY JOB ORIENTED

SHORT TERM COURSES FOR CIVIL ENGINEERS DURATION ( 1 MONTH TO 6 MONTHS)
JOIN ONLINE TRAINING IN QUANTITY SURVEYING AND BECOME A CERTIFIED QUANTITY SURVEYOR PROFESSIONAL
​
BECOME A CERTIFIED PROFESSIONAL
​
OUR CERTIFICATE IS VALID IN INDIA, DUBAI, OMAN , QATAR, BEHRAIN, AUSTRALIA, CANADA, UK ETC.
BHADANIS INSTITUTE IS A TRAINING PARTNER OF CIOB, LONDON, MEMBER OF WORLD BANK GROUP , REGISTERED UNDER GOVT OF INDIA, AND ISO CERTIFIED
​
COURSES OFFERED :-

QUANTITY SURVEYING & ESTIMATION

,

BILLING & PLANNING ENGINEERING

, VALUATION ENGINEERING,

HIGHWAY DESIGN ESTIMATION ENGINEER

,

QUALITY CONTROL / ASSURANCE

,

CONSTRUCTION TENDERING AND CONSTRUCTION CONTRACTS MANAGEMENT

AND C

ONSTRUCTION PROJECTS MANAG

EMENT
VALUATION OF LAND AND BUILDING (REAL ESTATE EXPERTISE) ,

INTERIOR WORKS ESTIMATION
​
FOR ONLINE TRAINING
FOR QUICK INFORMATION

CALL OR WHATSAPP

+918603333379
​
TAKE

CLASSROOM TRAINING
ONLINE TRAINING
NIGHT BACTCH FOR JOB HOLDERS
WE WELCOME ALL CONSTRUCTION PROFESSIONALS FROM ALL AROUND THE WORLD FOR ONLINE TRAINING / LIVE TRAINING !!!
Note :- Admission for International Students will start from 10 Nov
After Completing Class Room or Online Training ~ Become Consultant or Start your Own Construction Company or You can Apply for the Position of Consultant, Planning Engineer, Project Manager, General Manager, Valuation Engineer, Incharge, Tendering Engineer, Business Development Manager/ Executive, Contract Executive, Construction Contract Manager, Billing Engineer / Invoice Engineer , Technical Invoice Expert Junior Quantity Surveyor , Estimator, Cost Engineer, BBS Engineer , Document Controller Etc. for the Projects of Buildings (Residential, Commercial , Industrial, Roads, Highways and Bridges in any part of the world !!!
​
****More than

1000000+

Numbers of Students Trained from all over the world
Procurement
​
Whatever level of construction procurement is required BHADANIS Quantity Surveyors have the knowledge and experience to guide clients towards a successful construction project.
​
​
​
SERVICE OVERVIEW -
We have considerable experience and knowledge with all procurement routes and can advise clients on the most suitable procurement route for their project.
​
PROCUREMENT SERVICES FOR CONSULTANTS AND PRIVATE CLIENTS
Advice on the most appropriate procurement method for the project

Contractual advice

Contractor selection advice

Preparation of tender and contract documentation ie. bills of quantities & schedules of rates

Forms of contract

Reviewing tender documents ie. drawings and specifications

​
Construction Procurement Systems & Selection
​
On any construction project it is vitally important to select the right method of procuring the construction works. Not only is it important to choose the right contractor but it is vital that the contract documentation and form of contract is appropriate to the project.
​
In basic terms Procurement is the process used to obtain construction projects. It involves the selection of a contractual framework that clearly identifies the structure of responsibilities and authorities for participants within the building process. It is a key factor contributing to overall client satisfaction and project success. The selection of the most appropriate procurement method is consequently critical for both clients and project participants, and is becoming an important and contemporary issue with the building industry.
​
It is vital that clients make the correct choice of construction procurement method in an increasingly complex situation, with a wide range of objective criteria and procurement systems available quantity surveyors have an important role to preform in building procurement selection because choosing the right procurement method is vital to the success of a building project.
​
Construction clients range from experienced clients who may have their own professional team and an effective procurement policy to the inexperienced client with little or no knowledge of procurement methods and who requires extensive professional advice. Furthermore the needs of clients vary considerably with regard to certainty of price, cost limits, time requirements, complexity of design and many other factors.
​
Traditional Procurement System
The traditional procurement system remains by far the most popular method, followed by design and build. The other forms of procurement in aggregate only form a small percentage of construction transactions. The traditional structure for project procurement is seen as a sequential method because the employer takes his scheme to an advanced stage with his professional team before appointing a contractor.
The designer is employed to advise the client, design and ensure that the work is kept within the cost limit and that it complies with the standards required. A Quantity Surveyor can be engaged to give guidance on design costs and budgets, prepare bills of quantities, check tenders, prepare interim valuations and advise on the value of variations. The contract price/sum is often based on a bill of quantities provided by the Quantity Surveyor which quantifies, so far as possible, every aspect of the works. Consultant structural and services engineers may be employed by either the client or his advisers to design the specialist parts of the project.
​
The contractor only has responsibility for construction and not for design. Separating responsibilities for design and construction is seen as the primary reason for the move to alternative contractual arrangements. This can, and unfortunately often does, lead to disputes about whether defects are really design defects (for which the employer is responsible) or defects in materials and workmanship (for which the contractor is responsible). The other major disadvantage of this procurement route is that the final design of the project is often not fully completed before construction work commences on-site and this can and often does create problems and price uncertainty.