BHADANIS Quantity Surveying Courses are Designed as per the Current Market Trends and Requirements and Fresher or Experienced Civil Engineer Can Easily Join and Complete the Training in Online and Offline Mode Both and can easily get the knowledge which Market demands.



You must Become a Quantity Surveyor first before entering into Civil Engineering Field or holding any position in Construction Industry.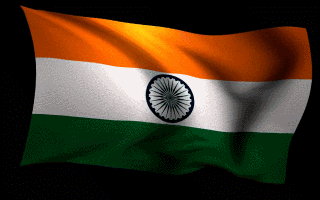 INSTITUTE FOR CONSTRUCTION PROFESSIONALS , CIVIL ENGINEERS, PLANNING ENGINEERS, QUANTITY SURVEYORS , ARCHITECTS , COST ENGINEERS , OWNERS , BUILDERS , CONTRACTORS AND OTHER ENGINEERS



ASIA'S LARGEST NUMBER OF
BOOKS PUBLISHER BY ANY INSTITUTE IN THE FIELD OF QUANTITY SURVEYING
ON AMAZON
WE BELIVE IN DELIVERING THE CONTENT TO THE HUNGRY PROFESSIONALS


OUR CERTIFICATE IS VALID IN THE MINISTRY OF UNITED ARAB EMIRATES (UAE), OMAN, QATAR, BAHRAIN , KUWAIT , SAUDI ARABIA AUSTRALIA , CANADA AND EUROPEN COUNTRIES
​
​
An Oldest and Most Trusted Institute for Civil Engineers !!
SINCE 3 February 1990 in INDIA , DUBAI, NEW ZEALAND,
AND SRILANKA




CONSTRUCTION MANAGEMENT TRAINING INSTITUTE

FULLY JOB ORIENTED

SHORT TERM COURSES FOR CIVIL ENGINEERS DURATION ( 1 MONTH TO 6 MONTHS)
JOIN ONLINE TRAINING IN QUANTITY SURVEYING AND BECOME A CERTIFIED QUANTITY SURVEYOR PROFESSIONAL
​
BECOME A CERTIFIED PROFESSIONAL
​
OUR CERTIFICATE IS VALID IN INDIA, DUBAI, OMAN , QATAR, BEHRAIN, AUSTRALIA, CANADA, UK ETC.
BHADANIS INSTITUTE IS A TRAINING PARTNER OF CIOB, LONDON, MEMBER OF WORLD BANK GROUP , REGISTERED UNDER GOVT OF INDIA, AND ISO CERTIFIED
​
COURSES OFFERED :-

QUANTITY SURVEYING & ESTIMATION

,

BILLING & PLANNING ENGINEERING

, VALUATION ENGINEERING,

HIGHWAY DESIGN ESTIMATION ENGINEER

,

QUALITY CONTROL / ASSURANCE

,

CONSTRUCTION TENDERING AND CONSTRUCTION CONTRACTS MANAGEMENT

AND C

ONSTRUCTION PROJECTS MANAG

EMENT
VALUATION OF LAND AND BUILDING (REAL ESTATE EXPERTISE) ,

INTERIOR WORKS ESTIMATION
​
FOR ONLINE TRAINING
FOR QUICK INFORMATION

CALL OR WHATSAPP

+918603333379
​
TAKE

CLASSROOM TRAINING
ONLINE TRAINING
NIGHT BACTCH FOR JOB HOLDERS
WE WELCOME ALL CONSTRUCTION PROFESSIONALS FROM ALL AROUND THE WORLD FOR ONLINE TRAINING / LIVE TRAINING !!!
Note :- Admission for International Students will start from 10 Nov
After Completing Class Room or Online Training ~ Become Consultant or Start your Own Construction Company or You can Apply for the Position of Consultant, Planning Engineer, Project Manager, General Manager, Valuation Engineer, Incharge, Tendering Engineer, Business Development Manager/ Executive, Contract Executive, Construction Contract Manager, Billing Engineer / Invoice Engineer , Technical Invoice Expert Junior Quantity Surveyor , Estimator, Cost Engineer, BBS Engineer , Document Controller Etc. for the Projects of Buildings (Residential, Commercial , Industrial, Roads, Highways and Bridges in any part of the world !!!
​
****More than

1000000+

Numbers of Students Trained from all over the world
Bills Of Quantities
​
We produce accurate and detailed Bills of Quantities for private clients and main contractors tendering on projects to assist them in submitting competitive tenders for their projects
​
SERVICE OVERVIEW -
We use Vector Quantity Surveying & Estimating software which provides a fully integrated approach to the preparation and use of documentation for the procurement and control of construction projects and also allows us to produce Bills of Quantities and detailed Estimates for main contractors and sub-contractors.
BHADANIS Quantity Surveyors can provide a professional Bills of Quantities solution thereby saving contractors and sub-contractors the high costs involved in employing a full time department to carry out this work.
Bills of Quantities which we provide contractors with includes the following benefits:-
​
Detailed and accurate Bills of Quantities produced

Standard Method of Measurement (SMM7) or New Rules of Measurement (NRM 2) and Agreed Rules of Measurement 4

Based on Civil Engineering Standard Method of Measurement 3

Builders Quantities produced

Bespoke Measurement in accordance with contractors requirements

Bills of Quantities can be converted and presented in Excel or CITE formats for importing into your estimating software, or delivered electronically, CD, or hard copy

​
TYPES OF BILLS OF QUANTITIES
The main use of a bill of quantities in support of a contract is the traditional and proven means of securing a lump-sum price for carrying out the building works for the client.

SC Quantity Surveyors produce several types of Bills of Quantities which include
Firm (to obtain a lump-sum price for a fully designed building project)

Approximate (subject to re measurement as built)
​
​
APPROXIMATE BILLS OF QUANTITIES
BHADANIS Quantity Surveyors can produce approximate bills of quantities which are mainly used when there is insufficient details to prepare firm bills of quantities or where the client has decided that the time and cost of a firm bill of quantities is not warranted. These types of contracts do not provide a lump-sum price, but instead tender price totals (ie. a quantified schedule of rates), since the quantities are subject to re-measurement on completion by the quantity surveyor. In general these contracts are usually subject to greater variation than lump sum contracts and therefore should only be used where time is a limiting factor or where there is great uncertainty in respect of certain elements, such as major excavations and earthworks.
It is important to note that the initial resource cost of approximate bills of quantities is likely to be lower than firm bills of quantities, but the need for re-measurement invariably results in an overall higher resource cost. Although the measured quantities are approximate, the descriptions of work items should be correct in the approximate bill of quantities.
Bills of Quantities that are required for a lump sum contract based on firm or approximate quantities will normally be prepared by the employer's quantity surveyor, whereas under a design and build contract, the employer's project team will prepare the employer's requirements and the Bill of Quantities or quantified schedules of work will be prepared by either the main contractor or, more likely, the main contractor's work package contractors. In general the choice of who quantifies building works is solely down to the employer's preference of contract strategy
COMPOSITION OF BILLS OF QUANTITIES
The Bills of Quantities which we provide our clients with can include the following main sections:
Form of Tender (including certificate of bona fide tender)

Summary (or Main Summary)

Preliminaries, comprising two main section as follows:
– Information and requirements; and
– Pricing schedule

Measured works (incorporating the contractor designed works eg. pre-cast concrete floors/stairs, windows etc)

Risks;

Provisional sums;

Credits (for materials arising from the works);

Dayworks (Provisional); and

Annexes
DETAILS
We are able to provide our clients including private clients, contractors and sub-contractors with bills of quantities for their project to assist with tendering
​
METHOD OF MEASUREMENT
Our bills of quantities can be prepared using (SMM7), New Rules of Measurement (NRM 2) and Agreed Rules of Measurement 4
​
BUILDERS QUANTITIES
We prepare builders quantities for contractors and sub-contractors tendering on projects