BHADANIS INSTITUTE'S TRAINING APPROVED BY GOVERNMENT OF INDIA AS A VERIFIED PROFESSION AS A QUANTITY SURVEYOR RULES , 1975 ( MAHARASHTRA) 1979 (WEST BENGAL)





BHADANIS BRANCHES




|DELHI /NCR REGION |




NEAR NIRMAN VIHAR METRO STATION (LAXMI NAGAR) BRANCH ADDRESS :- Street Number 6 , Angad Nagar West Laxmi Nagar


NEW BATCH STARTING FROM 3 OCTOBER 2022


|PUNE (SWARGATE)

|

NAGPUR | NASHIK | MUMBAI




Office No. 957 Near RashtraBhushan Chowk, Sukhrawar Peth, Police Colony, Swargate, Pune, Maharashtra 411042, India




|KOLKATA (SALT LAKE, SECTOR-5)|


MUMBAI - THANE - 3 DAYS TRAINING
FROM 11 JULY TO 13 JULY 2022

BANGALORE ( MARATHALLI)
LUCKNOW & PRAYAGRAJ

BHADANIS Quantity Surveying Courses are Designed as per the Current Market Trends and Requirements and Fresher or Experienced Civil Engineer Can Easily Join and Complete the Training in Online and Offline Mode Both and can easily get the knowledge which Market demands.



You must Become a Quantity Surveyor first before entering into Civil Engineering Field or holding any position in Construction Industry.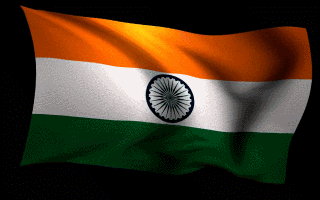 INSTITUTE FOR CONSTRUCTION PROFESSIONALS , CIVIL ENGINEERS, PLANNING ENGINEERS, QUANTITY SURVEYORS , ARCHITECTS , COST ENGINEERS , OWNERS , BUILDERS , CONTRACTORS AND OTHER ENGINEERS



ASIA'S LARGEST NUMBER OF
BOOKS PUBLISHER BY ANY INSTITUTE IN THE FIELD OF QUANTITY SURVEYING
ON AMAZON
WE BELIVE IN DELIVERING THE CONTENT TO THE HUNGRY PROFESSIONALS



​
​
BECAUSE
"

WE KNOW AND ONLY TEACH
QUANTITY SURVEYING"
& CIVIL SOFTWARES
AUTOLEVEL AND TOTAL STATION TRAINING
FROM 15 TO 18 SEPTEMBER
REGISTRATION MENDATORY
An Oldest and Most Trusted Institute for Civil Engineers !!
SINCE 3 February 1990 in INDIA , DUBAI, NEW ZEALAND,
AND SRILANKA




CONSTRUCTION MANAGEMENT TRAINING INSTITUTE

FULLY JOB ORIENTED

SHORT TERM COURSES FOR CIVIL ENGINEERS DURATION ( 1 MONTH TO 6 MONTHS)
JOIN ONLINE TRAINING IN QUANTITY SURVEYING AND BECOME A CERTIFIED QUANTITY SURVEYOR PROFESSIONAL
​
BECOME A CERTIFIED PROFESSIONAL
​
OUR CERTIFICATE IS VALID IN INDIA, DUBAI, OMAN , QATAR, BEHRAIN, AUSTRALIA, CANADA, UK ETC.
BHADANIS INSTITUTE IS A TRAINING PARTNER OF CIOB, LONDON, MEMBER OF WORLD BANK GROUP , REGISTERED UNDER GOVT OF INDIA, AND ISO CERTIFIED
​
COURSES OFFERED :-

QUANTITY SURVEYING & ESTIMATION

,

BILLING & PLANNING ENGINEERING

, VALUATION ENGINEERING,

HIGHWAY DESIGN ESTIMATION ENGINEER

,

QUALITY CONTROL / ASSURANCE

,

CONSTRUCTION TENDERING AND CONSTRUCTION CONTRACTS MANAGEMENT

AND C

ONSTRUCTION PROJECTS MANAG

EMENT
VALUATION OF LAND AND BUILDING (REAL ESTATE EXPERTISE) ,

INTERIOR WORKS ESTIMATION
​
FOR ONLINE TRAINING
FOR QUICK INFORMATION

CALL OR WHATSAPP

+918603333379
​
TAKE

CLASSROOM TRAINING
ONLINE TRAINING
NIGHT BACTCH FOR JOB HOLDERS
WE WELCOME ALL CONSTRUCTION PROFESSIONALS FROM ALL AROUND THE WORLD FOR ONLINE TRAINING / LIVE TRAINING !!!
TOP

100

CONSTRUCTION COMPANIES HIRE BHADANIS TRAINED QUANTITY SURVEYOR PROFESSIONALS
JOIN IN ANY COURSE AND GET
10 INTERVIEWS
INSTANTLY !!
After Completing Class Room or Online Training ~ Become Consultant or Start your Own Construction Company or You can Apply for the Position of Consultant, Planning Engineer, Project Manager, General Manager, Valuation Engineer, Incharge, Tendering Engineer, Business Development Manager/ Executive, Contract Executive, Construction Contract Manager, Billing Engineer / Invoice Engineer , Technical Invoice Expert Junior Quantity Surveyor , Estimator, Cost Engineer, BBS Engineer , Document Controller Etc. for the Projects of Buildings (Residential, Commercial , Industrial, Roads, Highways and Bridges in any part of the world !!!
​
****More than

1000000+

Numbers of Students Trained from all over the world
Cost Advice & Feasibility Studies
We provide accurate cost advice and feasibility services for all our clients on their projects and discuss all the details regarding future project.
With experience in cost management of projects and professional industry practices, our consultants understand technical, business, regulatory and legal matters, allowing them to identify key issues quickly and find the best solutions for our clients. Our clients hire us to ensure that every aspect of their capital program or project is properly governed, well-executed and fully supported from beginning to end.
As Quantity Surveyors we are recognized professionals within the construction industry acting as cost advisers and value consultants.
We are in the position to provide initial cost advice and feasibility studies which are crucial during the project's inception stage.
​
We recognize the overall importance of providing realistic cost advice and information that will benefit the client and contribute to the overall success of the proposed project.
​
Our initial cost advice & feasibility studies which we provide clients with ensures:-
Reliable and accurate cost advice to proceed with the greatest amount of confidence

Advice on the viability and probable costs of construction

Accurate initial budget cost by reference to cost data derived from previous projects

Costs are weighed against aesthetics, quality, space and time, and an acceptable budget agreed

Advce on the most economical layout, size, materials, methods of construction and quality of the work