BHADANIS Quantity Surveying Courses are Designed as per the Current Market Trends and Requirements and Fresher or Experienced Civil Engineer Can Easily Join and Complete the Training in Online and Offline Mode Both and can easily get the knowledge which Market demands.



You must Become a Quantity Surveyor first before entering into Civil Engineering Field or holding any position in Construction Industry.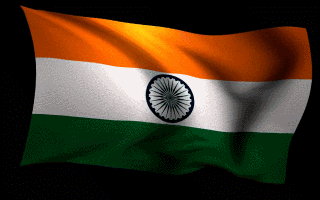 INSTITUTE FOR CONSTRUCTION PROFESSIONALS , CIVIL ENGINEERS, PLANNING ENGINEERS, QUANTITY SURVEYORS , ARCHITECTS , COST ENGINEERS , OWNERS , BUILDERS , CONTRACTORS AND OTHER ENGINEERS



ASIA'S LARGEST NUMBER OF
BOOKS PUBLISHER BY ANY INSTITUTE IN THE FIELD OF QUANTITY SURVEYING
ON AMAZON
WE BELIVE IN DELIVERING THE CONTENT TO THE HUNGRY PROFESSIONALS


OUR CERTIFICATE IS VALID IN THE MINISTRY OF UNITED ARAB EMIRATES (UAE), OMAN, QATAR, BAHRAIN , KUWAIT , SAUDI ARABIA AUSTRALIA , CANADA AND EUROPEN COUNTRIES
​
​
An Oldest and Most Trusted Institute for Civil Engineers !!
SINCE 3 February 1990 in INDIA , DUBAI, NEW ZEALAND,
AND SRILANKA




CONSTRUCTION MANAGEMENT TRAINING INSTITUTE

FULLY JOB ORIENTED

SHORT TERM COURSES FOR CIVIL ENGINEERS DURATION ( 1 MONTH TO 6 MONTHS)
JOIN ONLINE TRAINING IN QUANTITY SURVEYING AND BECOME A CERTIFIED QUANTITY SURVEYOR PROFESSIONAL
​
BECOME A CERTIFIED PROFESSIONAL
​
OUR CERTIFICATE IS VALID IN INDIA, DUBAI, OMAN , QATAR, BEHRAIN, AUSTRALIA, CANADA, UK ETC.
BHADANIS INSTITUTE IS A TRAINING PARTNER OF CIOB, LONDON, MEMBER OF WORLD BANK GROUP , REGISTERED UNDER GOVT OF INDIA, AND ISO CERTIFIED
​
COURSES OFFERED :-

QUANTITY SURVEYING & ESTIMATION

,

BILLING & PLANNING ENGINEERING

, VALUATION ENGINEERING,

HIGHWAY DESIGN ESTIMATION ENGINEER

,

QUALITY CONTROL / ASSURANCE

,

CONSTRUCTION TENDERING AND CONSTRUCTION CONTRACTS MANAGEMENT

AND C

ONSTRUCTION PROJECTS MANAG

EMENT
VALUATION OF LAND AND BUILDING (REAL ESTATE EXPERTISE) ,

INTERIOR WORKS ESTIMATION
​
FOR ONLINE TRAINING
FOR QUICK INFORMATION

CALL OR WHATSAPP

+918603333379
​
TAKE

CLASSROOM TRAINING
ONLINE TRAINING
NIGHT BACTCH FOR JOB HOLDERS
WE WELCOME ALL CONSTRUCTION PROFESSIONALS FROM ALL AROUND THE WORLD FOR ONLINE TRAINING / LIVE TRAINING !!!
Note :- Admission for International Students will start from 10 Nov
After Completing Class Room or Online Training ~ Become Consultant or Start your Own Construction Company or You can Apply for the Position of Consultant, Planning Engineer, Project Manager, General Manager, Valuation Engineer, Incharge, Tendering Engineer, Business Development Manager/ Executive, Contract Executive, Construction Contract Manager, Billing Engineer / Invoice Engineer , Technical Invoice Expert Junior Quantity Surveyor , Estimator, Cost Engineer, BBS Engineer , Document Controller Etc. for the Projects of Buildings (Residential, Commercial , Industrial, Roads, Highways and Bridges in any part of the world !!!
​
****More than

1000000+

Numbers of Students Trained from all over the world
Budget Estimating & Cost Planning
Whatever you need to build, our experts will provide detailed and accurate budget estimating and cost planning services on your project so that you are better informed at the initial stages of a project.
SERVICE OVERVIEW -
BHADANIS Quantity Surveyors can provide a full system of budget estimating and cost planning in order to control expenditure, ensure that the client receives better value-for-money in both design & construction, and that the project cost is kept within the agreed budget. We will prepare an initial budget cost which is established by reference to cost data from previous projects.
We use Vector Quantity Surveying & Estimating software suite for the preparation of Feasibility Estimates and Cost Planning to meet our clients requirements.
​
In providing budget estimating and cost planning for our clients several benefits can be achieved:
The tender sum is more likely to equate with the approximate estimate

Greater satisfaction with end results

Improved building quality and performance

Budget and value accountability

There is less possibility of addendum bills of quantities being required

Cost-effectiveness and a value-for-money design are more likely to be achieved

A balanced distribution of expenditure among the various parts or elements of the building is likely to produce a more rational design

Cost considerations are more likely to be taken into account because of the greater involvement of the Quantity Surveyor during the design process

The amount of pre-tender analysis by the architect and quantity surveyor should enable more decisions to be taken earlier, resulting in a smoother running of the project on site

Early identification of high-cost elements

Cost planning provides a basis for comparing different project
​
Effective cost planning will help to ensure that, once a realistic estimate is agreed between the parties, everything that follows is in accordance with it, from the successful contractor's tender to the final project cost. Constant monitoring means that the risk of overspending can be seen at an early stage and prompt action taken.
​
Apart from providing a full system of budget estimating and cost planning, as quantity surveyors we can assist the architect with comparative costs for alternative systems of construction or finishing. This may involve, for example, comparing different plan shapes in terms of cost, or external cladding. As quantity surveyors we can also advise on the total cost implications of particular methods of construction.
The Cost Planning Process
​
The cost planning process consists essentially of three phases:
​
The first of these involves the establishment of a realistic first estimate (Preliminary Approximate Estimate)

The second stage plans how this estimate should be spent among the various parts or elements of the project (Cost Plan)

The final stage is a checking process to ensure that the actual design details for the various elements can be constructed within the cost plan (Cost Checking)
​
The cost planning process commences with the preparation of an approximate estimate by the quantity surveyor, and then the setting of cost targets, which are based upon elements. As the design evolves these cost targets are checked for any under-or-overspending against the architect's details. The prudent quantity surveyor will also always be looking for ways of simplifying the details, without altering the design, in an attempt to reduce the tender sum.
​
Cost planning over the last decade is increasingly becoming a valuable service that the client is expecting from the quantity surveyor, to ensure that he receives better value-for-money, expenditure is controlled, and that the project cost is kept within the agreed budget.
To undertake this service effectively it is necessary for the quantity surveyor to be appointed at the earliest possible stage, in order to make positive contribution at the brief and feasibility stages. It attempts to keep the designer fully informed of all the cost implication of the design.