BHADANIS Quantity Surveying Courses are Designed as per the Current Market Trends and Requirements and Fresher or Experienced Civil Engineer Can Easily Join and Complete the Training in Online and Offline Mode Both and can easily get the knowledge which Market demands.



You must Become a Quantity Surveyor first before entering into Civil Engineering Field or holding any position in Construction Industry.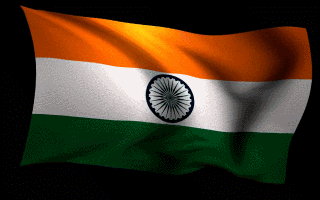 INSTITUTE FOR CONSTRUCTION PROFESSIONALS , CIVIL ENGINEERS, PLANNING ENGINEERS, QUANTITY SURVEYORS , ARCHITECTS , COST ENGINEERS , OWNERS , BUILDERS , CONTRACTORS AND OTHER ENGINEERS



ASIA'S LARGEST NUMBER OF
BOOKS PUBLISHER BY ANY INSTITUTE IN THE FIELD OF QUANTITY SURVEYING
ON AMAZON
WE BELIVE IN DELIVERING THE CONTENT TO THE HUNGRY PROFESSIONALS


OUR CERTIFICATE IS VALID IN THE MINISTRY OF UNITED ARAB EMIRATES (UAE), OMAN, QATAR, BAHRAIN , KUWAIT , SAUDI ARABIA AUSTRALIA , CANADA AND EUROPEN COUNTRIES
​
​
An Oldest and Most Trusted Institute for Civil Engineers !!
SINCE 3 February 1990 in INDIA , DUBAI, NEW ZEALAND,
AND SRILANKA




CONSTRUCTION MANAGEMENT TRAINING INSTITUTE

FULLY JOB ORIENTED

SHORT TERM COURSES FOR CIVIL ENGINEERS DURATION ( 1 MONTH TO 6 MONTHS)
JOIN ONLINE TRAINING IN QUANTITY SURVEYING AND BECOME A CERTIFIED QUANTITY SURVEYOR PROFESSIONAL
​
BECOME A CERTIFIED PROFESSIONAL
​
OUR CERTIFICATE IS VALID IN INDIA, DUBAI, OMAN , QATAR, BEHRAIN, AUSTRALIA, CANADA, UK ETC.
BHADANIS INSTITUTE IS A TRAINING PARTNER OF CIOB, LONDON, MEMBER OF WORLD BANK GROUP , REGISTERED UNDER GOVT OF INDIA, AND ISO CERTIFIED
​
COURSES OFFERED :-

QUANTITY SURVEYING & ESTIMATION

,

BILLING & PLANNING ENGINEERING

, VALUATION ENGINEERING,

HIGHWAY DESIGN ESTIMATION ENGINEER

,

QUALITY CONTROL / ASSURANCE

,

CONSTRUCTION TENDERING AND CONSTRUCTION CONTRACTS MANAGEMENT

AND C

ONSTRUCTION PROJECTS MANAG

EMENT
VALUATION OF LAND AND BUILDING (REAL ESTATE EXPERTISE) ,

INTERIOR WORKS ESTIMATION
​
FOR ONLINE TRAINING
FOR QUICK INFORMATION

CALL OR WHATSAPP

+918603333379
​
TAKE

CLASSROOM TRAINING
ONLINE TRAINING
NIGHT BACTCH FOR JOB HOLDERS
WE WELCOME ALL CONSTRUCTION PROFESSIONALS FROM ALL AROUND THE WORLD FOR ONLINE TRAINING / LIVE TRAINING !!!
Note :- Admission for International Students will start from 10 Nov
After Completing Class Room or Online Training ~ Become Consultant or Start your Own Construction Company or You can Apply for the Position of Consultant, Planning Engineer, Project Manager, General Manager, Valuation Engineer, Incharge, Tendering Engineer, Business Development Manager/ Executive, Contract Executive, Construction Contract Manager, Billing Engineer / Invoice Engineer , Technical Invoice Expert Junior Quantity Surveyor , Estimator, Cost Engineer, BBS Engineer , Document Controller Etc. for the Projects of Buildings (Residential, Commercial , Industrial, Roads, Highways and Bridges in any part of the world !!!
​
****More than

1000000+

Numbers of Students Trained from all over the world
CALL OR WHATSAPP DIRECTLY AT

+919990990844


Branches are in Delhi | Pune | Ghaziabad | Kolkata

Online Training 24x 7 Available
We have Trained More than 1500 Professionals Online Worldwide

kind attention !! all diploma holders , graduate construction profesionals and engineers and masters ~just do ONLY ONE

bhadanis

quantity surveying

&

CONSTRUCTION MANAGEMENT COURSE(LEVEL 1 TO 5)

WILL CHANGE YOUR WHOLE CONSTRUCTION LIFE AND VISION ABOUT THE INDUSTRY AND WILL BOOST YOUR CAREER BY

10X




Quantity Surveying & Estimation and Costing ,QA and QC
Level 1 - Duration :- 30 Days


​
Understanding the Role of BHADANI'S Construction Management Training and Role of Construction Managers in the Construction Industry

Artificial Intelligence Introduction

(**New**)

Quality Control and Quality Assurance Techniques used (Basics)

Construction Methodologies of Civil Works and How it works in Construction Industry

Construction Activities Identification Analysis and Report Generation

Making Project Chartered and Feasible Reports

Project Risk Analysis and Action Reports

Understanding and Reading the Structural and Architectural Drawings

Quantity Take off From the Drawings Like PCC , RCC , Reinforcement , Shuttering Etc.

Quantity Take off From the Architectural Drawings (Like Brickwork, Plaster Painting Putty Work Etc.)

Faster Take off Methodologies from Drawings of Civil

Analysis of All Kinds of Civil Drawings with Proper Presentation in Excel Formats

Management Information System (MIS) Generation and Preparation in Proper Formats as per IS Standards

Estimation of All Kinds of CIVIL , INTERIOR, BRIDGE, ROADS, HIGHWAYS, CANAL, CULVERTS, DRAINS, MECHANICAL, ELECTRICAL, PLUMBING , RESIDENTIAL, COMMERCIAL AND INDUSTRIAL PROJECTS TRAINING

Estimation Technique During Design Phase

Estimation Technique During Pre-Construction Phase

Estimation Technique During Post-Construction Phase

Calculator Making of Concrete Steel, Brickwork, Plaster Painting Etc.

Pre-Engineered Building (PEB) Estimation

Costing Techniques of All Kinds of CIVIL , INTERIOR, BRIDGE, ROADS, HIGHWAYS, CANAL, CULVERTS, DRAINS, MECHANICAL, ELECTRICAL, PLUMBING , RESIDENTIAL, COMMERCIAL AND INDUSTRIAL PROJECTS TRAINING

Costing Techniques- Risk Based Costing

Costing Techniques - Parametric Costing

Costing Techniques - Machinery Transport Management and Costing

​Costing Techniques - Scope Estimation and Cost Analysis

Costing Techniques - Artificial Intelligence (**New**)

Costing Techniques - Consulting Part and Software Usage Part for the Construction Project

​S-Curve Reporting

Labour Deployment Planning As per Budget

Labour Economics and Productivity Analysis

Labour Output Analysis as per IS Code, Schedule of Rates and As per BHADANI'S New Technique

Economic Order Quantity (EOQ) and Management​

Machinery Output Analysis as per Market Standards

Profit and Loss Analysis in Labour and Machinery Deployed at Construction Site

Daily Work Report (DWR) Preparation as per Quantity Surveyor Standards

Bar Bending Schedule (BBS) of All RCC Structures Like Footing Beams Slabs, Columns , Raft , Footing, Staircase Etc.

​Bill of Quantity (BOQ) Take off (Material and Preparation)

Rate Analysis of All Kinds of Civil Works

Material Reconciliation Techniques from Contractor and Client's Side

Material Procurement Strategies as per the techniques used in Quantity Surveying

FREE LANCE Quantity Surveying with Hands on Practice
​
After Completing Level 1 ~ You can Apply for the Position of Junior Quantity Surveyor , Estimator, Cost Engineer, BBS Engineer , Document Controller Etc. for the Projects of Building, Roads, Highways and Bridges
Billing Engineering
Level 2 Duration :- 15 Days
Understanding the Role of BHADANI'S Billing Engineer / Invoice Engineering in the Construction Management and Industry of India and World

Billing Engineering Tasks at Site Office and Understanding the Role in Head office with the Client Coordiation

Account Basics requirement for Billing Engineer

Construction Billing Procedures From Client Side as well as Contractor Side

Interim Payment Certification (IPC) from Client Sides as well as Contractor Side

RA Bill Making - Client Billing - Subcontracting

Billing with GST and Without GST - hands of Expertise

CPWD and Corporations and PSU's Techniques of Billing

Invoice Generation Through ERP

Claim and Dispute Settlement Procedures and all required techniques in Billing and MIS Generation for the same

Material Engineering Bills for Both Client Side as well as Contractor's Side

​Third Party Contractor Billing

Joint Venture Companies / Contractor Billing

Petty/ Vendor Billing

Preliminary Billing - Post Construction Billing

InterAlia Billing , International Billing Challan Generation

Claim Management Procedures used by Invoice Engineers

Claim of Price Variations as per Norms of Govt. of INDIA

Claim of Quantity Variations as per the Norms of Govt. of INDIA

Mode of Measurement as per IS Codes with Nomenclatures

Claim of Extra Item Analysis of All Kinds of Civil Works During the Site Execution as well as Post Contracting Period

Vendor Vs. Client Bill Reconciliation
​
After Completing Level 1 and 2 ~ You can Apply for the Position of Billing Engineer / Invoice Engineer , Technical Invoice Expert Junior Quantity Surveyor , Estimator, Cost Engineer, BBS Engineer , Document Controller Etc. for the Projects of Building, Roads, Highways and Bridges
Tendering and Construction Contracts Management (Contract Engineering)
LEVEL 3 & 4:-​​​ DURATION :- 30 DAYS
Tendering Documents Preparation

Tendering Documents Submission Guidelines

Tender Review Reports Generation (T.R.R) for the Contractors as well as Consultants

Technical Bidding As per Government Laws and as per BHADANI'S Technique

Financial Bidding As per Government Laws and as per BHADANI'S Technique

​Statutory Documents Preparation Techniques for the Tender

Purchasing and Negotiation Techniques used by Clients and as well as Contractor's Side

Pre-Bid Meeting Strategy Building and Coordination with Client

Finding Deviations and Clarify with the Client

Tender Hunting

Reverse Auctioning Strategy Building and Pressurizing client for the tender

Pooling Technique to use effectively for the Tender to get Maximize Benefits

Evaluation Strategy - Bidding Strategy - Relationship Building

Indemnify the Tender with the Use of Effective Monitoring of the Tender

Entering Into Contracts - Strategy Building Approach - Scientific Approach

Construction Contracts Documents Formulation and Preparation

Procedures in Contract Management - Pre - Construction and Post Construction Phase

Clearing , Forwarding and Transport

Transport Management

Interpretation of Contracts and Contract Terms

Cost Overrun and Time Overrun - Strategy Building Approach

Indian Laws for Construction Contract Management

FIDIC International Laws (EPC Turnkey Projects)

Work Order Preparation ( Like Alstom Siemens Etc.)

​Live Project Training for Procurement and Negotiation Techniques
​
After Completing Level 1 to 4 ~ You can Apply for the Position of Tendering Engineer, Contracts Engineer, Business Development Manager/ Executive, Contract Executive, Construction Contract Manager, Billing Engineer / Invoice Engineer , Technical Invoice Expert Junior Quantity Surveyor , Estimator, Cost Engineer, BBS Engineer , Document Controller Etc. for the Projects of Building, Roads, Highways and Bridges
Critical Thinking and Problem Solving Approach

Strategical Thinking and Risk Analysis

Project Planning - Master Plan Generation

Project Management Procedures Used for Construction Industry by Big MNC's and Construction Companies of India and World

Role of Project Manager in Construction Industry

Project Budget Preparation with all factors analysis in Hand

Actual Situation Comparison with Budget Amount

Progress Monitoring with the Key Indicators Strategy

MS Project - Scheduling and Primavera P6 Software

Project Coordination Techniques with Accounts , HR , Purchase and Procurement Departments with easy solutions

Management Information Generation

Modern Building Construction Trends Execution Plan & Strategy Building

Resettlement and Rehabilitation (R&R) for speedy progress of work

Quality Assurance with Total Quality Control Planning

Site (Field) Management Techniques used by Project Managers at Site

Management of Emergencies in High Rise Buildings

Self Inspection for Quality Construction at Site

Cost and Time Controlling Strategies used for Construction Projects

Cash Flow Monitoring - Budget Vs Actual Comparison

Green Sheet Report - Profit and Loss Determination for Construction Projects

SWOT Analysis for Construction Project

JIT Implementation in any Construction Project

​Earned Value Management (EVM) in Construction Project
​
After Completing Level 1 to Level 5 ~ You can Apply for the Position of Planning Engineer, Project Manager, General Manager, Incharge, Tendering Engineer, Business Development Manager/ Executive, Contract Executive, Construction Contract Manager, Billing Engineer / Invoice Engineer , Technical Invoice Expert Junior Quantity Surveyor , Estimator, Cost Engineer, BBS Engineer , Document Controller Etc. for the Projects of Building, Roads, Highways and Bridges
ARE YOU BUILDER OR CONTRACTOR ?
JOIN

CONTRACTOR ENTREPRENEURSHIP PROGRAM
​
Become a Professional Construction Manager, Quantity Surveyor , Cost Manager and Projects Manager with our Effective Online Training Modules
A LIFE LINE FOR EVERY CONSTRUCTION PROFESSIONAL IN THE WORLD !!
BHADANIS International Construction Management an Internationally Recognized Online Training Institute specially for Construction Professionals and Civil Engineers of the World. Get Trained wherever are you from BHADANIS International
Learn More About BHADANIS International Online Training
Since 2000, W've helped more that 1 million Construction Professionals all around the world and break through the obstacles that seem to be holding them back in life. Life's too short to be unhappy, unsure, or unfulfilled. Let BHADANIS International help you learn and develop better ways to handle the issues of the Construction world that are standing in the way of your projects or Career. Get in touch today to see what we can do for you.
1 SGM
3 STR
A.Thirumuruganpoondi
A.Vellalapatti
Aadityana
Aambaliyasan
Aantaliya
Aarambhada
Abhayapuri
Abiramam
Abohar
Abrama
Abu Road
Achabal
Achalpur
Achampudur
Acharapakkam
Acharipallam
Achhalda
Achhnera
Achipatti
Adalaj
Adampur
Adari
Adikaratti
Adilabad
Adiramapattinam
Adityapatna
Adityapur
Adoni
Adoor
Adra
Aduthurai alias Maruthuvakudi
Adyar
Afzalgarh
Afzalpur
Agar
Agaram
Agartala
Agarwal Mandi
Agastheeswaram
Agra
Agra
Ahiwara
Ahmadnagar
Ahmadnagar
Ahmadpur
Ahmadpur
Ahmedabad
Ahmedabad Cantonment
Ahmedgarh
Ahraura
Aiho
Ailum
Air Force Area
Aistala
Aizawl
Ajaigarh
Ajhuwa
Ajmer
Ajnala
Ajra
Akalgarh
Akaltara
Akathiyoor
Akbarpur
Akbarpur
Akhnoor
Akkalkot
Akkarampalle
Akkayapalle
Aklera
Akoda
Akodia
Akola
Akot
Alagappapuram
Alampalayam
Alampur
Aland
Alandi
Alandur
Alang
Alanganallur
Alangayam
Alangudi
Alangulam
Alangulam
Alanthurai
Alapakkam
Alappuzha
Alawalpur
Aldona
Ali Pur
Alibag
Aliganj
Aligarh
Alipurduar
Alipurduar Rly.Jnc.
Alirajpur
Allahabad
Allahabad
Allahganj
Allapur
Allapuram
Almora
Almora
Alnavar
Along
Alot
Alpur
Alur
Alur
Aluva
Alwal
Alwar
Alwarkurichi
Alwarthirunagiri
Amadalavalasa
Amalapuram
Amalner
Amanganj
Amanpur
Amarkantak
Amarpatan
Amarpur
Amarpur
Amarwara
Ambad
Ambada
Ambagarh Chowki
Ambah
Ambaji
Ambala
Ambala Cantt.
Ambala Sadar
Ambarnath
Ambasamudram
Ambassa
Ambattur
Ambehta
Ambejogai
Ambikanagara
Ambikapur
Ambikapur Part-X
Ambivali Tarf Wankhal
Ambur
Amet
Amethi
Amethi
Amguri
Amila
Amilo
Aminagar Sarai
Aminagar Urf Bhurbaral
Amini
Amkula
Amla
Amlabad
Amlai
Amli
Amloh
Ammainaickanur
Ammapettai
Ammapettai
Ammavarikuppam
Ammoor
Amodghata
Amraudha
Amravati
Amreli
Amritsar
Amritsar Cantt.
Amroha
Amtala
Anaimalai
Anaiyur
Anaiyur
Anakapalle
Anakaputhur
Anand
Anand Nagar
Anandapur
Anandnagar
Anandpur Sahib
Anantapur
Ananthapuram
Anantnag
Ancharakandy
Andada
Andipalayam
Andipatti Jakkampatti
Andro
Andul
Anekal
Angamaly
Angarpathar
Anjad
Anjangaon
Anjar
Anjugramam
Anklav
Anklesvar
Anklesvar INA
Ankola
Anksa
Ankurhati
Annamalai Nagar
Annavasal
Annigeri
Annur
Anpara
Antah
Antari
Anthiyur
Antu
Anugul
Anup Nagar
Anupgarh
Anuppur
Anupshahr
Aonla
Appakudal
Aquem
Ara
Arachalur
Arakandanallur
Arakonam
Aralvaimozhi
Arambag
Arang
Arani
Arani
Aranthangi
Araria
Arasiramani
Aravakurichi
Aravankad
Arcot
Areraj
Argari
Arimalam
Ariyalur
Ariyappampalayam
Ariyur
Arkalgud
Arki
Armapur Estate
Arnia
Aron
Arookutty
Aroor
Arra
Arrah
Arsikere
Arumanai
Arumbavur
Arumuganeri
Aruppukkottai
Arvi
Asan Khurd
Asansol
Asarganj
Ashok Nagar
Ashokapuram
Ashoknagar Kalyangarh
Ashrafpur Kichhauchha
Ashta
Ashta
Asifabad
Asika
Asind
Asola
Assandh
Atarra
Atasu
Ateli
Athagad
Athani
Athanur
Athimarapatti
Athipattu
Athmallik
Athni
Athur
Athur
Atrauli
Atraulia
Attayampatti
Attingal
Attur
Atul
Aurad
Auraiya
Aurangabad
Aurangabad
Aurangabad
Aurangabad
Aurangabad
Aurangabad Bangar
Auras
Ausa
Avadattur
Avadi
Avalpoondurai
Avanashi
Avaniapuram
Avinissery
Awagarh
Awantipora
Ayakudi
Aygudi
Ayodhya
Ayothiapattinam
Ayyalur
Ayyampalayam
Ayyampettai
Ayyampettai
Azamgarh
Azhagiapandiapuram
Azhikode North
Azhikode South
Azizpur
Azmatgarh
B. Mallapuram
B. Meenakshipuram
Babai
Babar Pur
Babarpur Ajitmal
Baberu
Babhulgaon
Babina
Babiyal
Bablari Dewanganj
Babrala
Babua Kalan
Babugarh
Bachhraon
Bachhrawan
Bad
Bada Malhera
Badagaon
Badagoan
Badami
Badami Bagh
Badarpur
Badarpur Rly Town
Badarwas
Badawada
Baddi
Bade Bacheli
Badepalle
Badgam
Badhagachhi
Badharghat
Badhni Kalan
Badi
Badkuhi
Badlapur
Badnagar
Badnawar
Badod
Badoda
Badra
Badrinathpuri
Baduria
Bagaha
Bagalkot
Bagasara
Bagbahara
Bagbera
Bagepalli
Bageshwar
Baggar
Bagh
Bagha Purana
Baghmara
Baghpat
Bagli
Bagnan
Bagru
Bah
Bahadurganj
Bahadurganj
Bahadurgarh
Baharampur
Bahbari Gaon
Baheri
Bahirgram
Bahjoi
Bahraich
Bahsuma
Bahula
Bahuwa
Baidyabati
Baihar
Baikunthpur
Baikunthpur
Bail Hongal
Bairabi
Bairatisal
Bairgania
Bajala
Bajna
Bajpe
Bajpur
Bajva
Bakani
Bakewar
Bakhtiarpur
Bakiabad
Bakloh
Balachaur
Balaghat
Balagoda (Bolani)
Balakrishnampatti
Balakrishnapuram
Balangir
Balapallam
Balapur
Balaram Pota
Balarampur
Balarampur
Balasamudram
Balasinor
Baldeo
Baldeogarh
Baleshwar
Bali
Baliari
Balichak
Balimela
Balkundra
Ballarpur
Ballavpur
Ballia
Bally
Bally
Balod
Baloda
Baloda Bazar
Balotra
Balrampur
Balugaon
Balurghat
Bambolim
Bamhani
Bamor
Bamora
Bamun Sualkuchi
Bamunari
Banapur
Banarhat Tea Garden
Banarsi
Banat
Banaur
Banbasa
Banda
Banda
Bandarulanka
Bandhgora
Bandia
Bandikui
Bandipore
Bandora
Banga
Bangalore
Bangaon
Bangarapet
Bangarmau
Bangawan
Bangramanjeshwar
Bangura
Banihal
Banjar
Banka
Bankapura
Banki
Banki
Bankner
Bankra
Bankura
Banmankhi Bazar
Bannur
Bansatar Kheda
Bansberia
Bansdih
Bansgaon
Banshra
Bansi
Banswara
Bantwa
Bantwal
Banupur
Bapatla
Bara Bamonia
Barabazar
Baragaon
Baragaon
Barahiya
Baraily
Barajamda
Baramati
Baramula
Baran
Baranagar
Barapali
Barasat
Barauli
Barauni IOC Township
Baraut
Barbari (AMC Area)
Barbigha
Barbil
Barddhaman
Bardoli
Bareilly
Bareilly
Barela
Baretta
Bargarh
Barghat
Bargur
Barh
Barhalganj
Barhani Bazar
Barhi
Barhi
Bari
Bari Brahmana
Bari Sadri
Barigarh
Barijhati
Baripada
Bariwala
Barjora
Barkakana
Barkhera
Barkot
Barmer
Barnala
Barpathar
Barpeta
Barpeta Road
Barrackpur
Barrackpur Cantonment
Barsana
Barshi
Barua Sagar
Barughutu
Baruihuda
Baruipur
Barwadih
Barwaha
Barwala
Barwani
Barwar
Basar
Basaria
Basavakalyan
Basavana Bagevadi
Bashohli
Basirhat
Baska
Basmath
Basna
Basni Belima
Basoda
Bassi Pathana
Basti
Basudebpur
Basugaon
Basukinath
Batala
Bathinda
Batlagundu
Batote
Baudhgarh
Bavla
Bawal
Bawana
Bawani Khera
Bayana
Beawar
Bedi
Beejoliya Kalan
Beerwah
Begamganj
Begampur
Begowal
Begum Pur
Begumabad Budhana
Begun
Begusarai
Behat
Behea
Behror
Behta Hajipur
Bela Pratapgarh
Belagachhia
Beldanga
Beldubi
Belebathan
Belgaum
Belgaum Cantonment
Beliatore
Bellaguntha
Bellampalle
Bellary
Belonia
Belpahar
Belsand
Beltangadi
Belthara Road
Belur
Belur
Belvata
Bemetra
Benaulim
Beniganj
Beohari
Berasia
Beri
Bermo
Bestavaripeta
Beswan
Bethamcheria
Betma
Bettiah
Betul
Betul-Bazar
Bewar
Beypore
Bhabat
Bhabua
Bhachau
Bhadarsa
Bhadaur
Bhaderwah
Bhadohi
Bhadra
Bhadrachalam
Bhadrak
Bhadravati
Bhadravati
Bhadreswar
Bhagalpur (M.Corp)
Bhagatdih
Bhagur
Bhagwant Nagar
Bhainsa
Bhainsdehi
Bhalariya
Bhalki
Bhalswa Jahangir Pur
Bhamodi
Bhandara
Bhandardaha
Bhander
Bhangar Raghunathpur
Bhangri Pratham Khanda
Bhanjanagar
Bhankharpur
Bhanowara
Bhanpura
Bhanpuri
Bhanvad
Bharat Heavy Electrical Limited Ranipur
Bharatganj
Bharatpur
Bhargain
Bharoli Kalan
Bharthana
Bharuch
Bharuch INA
Bharuhana
Bharveli
Bharwari
Bhatapara
Bhatgaon
Bhati
Bhatkal
Bhatni Bazar
Bhatpar Rani
Bhatpara
Bhaurasa
Bhavani
Bhavanisagar
Bhavnagar
Bhavra
Bhawan Bahadur Nagar
Bhawani Mandi
Bhawanigarh
Bhawanipatna
Bhayavadar
Bhedaghat
Bheemavaram
Bheemunipatnam
Bhikangaon
Bhikhi
Bhikhiwind
Bhilai Charoda
Bhilai Nagar
Bhilakhedi
Bhilwara
Bhimarayanagudi
Bhimtal
Bhind
Bhinder
Bhinga
Bhingar
Bhinmal
Bhisiana
Bhitarwar
Bhiwadi
Bhiwandi
Bhiwani
Bhogadi
Bhogaon
Bhogpur
Bhojpur Dharampur
Bhojudih
Bhokardan
Bhokarhedi
Bholar Dabri
Bhongir
Bhopal
Bhor
Bhota
Bhowali
Bhowrah
Bhuban
Bhubaneswar
Bhucho Mandi
Bhuj
Bhulath
Bhulepur
Bhuli
Bhum
Bhuntar
Bhusawal
Bhusawar
Bhuvanagiri
Biaora
Biate
Bicholim
Bid
Bidar
Bidasar
Bidhan Nagar
Bidhuna
Bighapur
Bihar
Bihpuria
Bijapur
Bijawar
Bijbehara
Bijeypur
Bijni
Bijnor
Bijpur
Bijuri
Bikaner
Bikapur
Bikihakola
Bikketti
Bikramganj
Bilandapur
Bilara
Bilari
Bilariaganj
Bilasipara
Bilaspur
Bilaspur
Bilaspur
Bilaspur
Bilaspur
Bilaua
Bilgi
Bilgram
Bilha
Bilhaur
Bilimora
Billawar
Biloli
Bilpahari
Bilpura
Bilram
Bilsanda
Bilsi
Bina Etawa
Bina Rly Colony
Bindki
Binika
Bipra Noapara
Biramitrapur
Birgaon
Birlapur
Birnagar
Birpur
Birsinghpur
Birur
Birwadi
Bisalpur
Bisanda Buzurg
Bisauli
Bishama Katek
Bisharatganj
Bishna
Bishnupur
Bishnupur
Bishnupur
Bisokhar
Bissau
Biswan
Biswanath Chariali
Bithoor
Bobbili
Boda
Bodeli
Bodh Gaya
Bodhan
Bodinayakkanur
Bodri
Bohari
Boisar
Bokajan
Bokakhat
Bokaro
Bokaro Steel City
Bollaram
Bolpur
Bombooflat
Bomdila
Bommanahalli
Bommasandra
Bongaigaon
Bongaigaon, Refinery & Petro-chemical Ltd. Township
Boothapandi
Boothipuram
Bopal
Borgolai Grant No.11
Boriavi
Borsad
Botad
Bowali
Brahmakulam
Brahmana Periya-Agraharam
Brahmapur
Brahmapuri
Brajarajnagar
Budaun
Budge Budge
Budha Theh
Budhana
Budhgaon
Budhlada
Budhni
Budhpura
Bugganipalle
Bugrasi
Buguda
Bulandshahr
Buldana
Bundi
Bundu
Burari
Burhanpur
Burhar
Buria
Burla
Buxar
Buxwaha
Byadgi
Byasanagar
Byatarayanapura
Calangute
Calapor
Canacona
Candolim
Carapur
Cart Road
Chabua
Chachanda
Chachaura-Binaganj
Chaibasa
Chail
Chak Bankola
Chak Bansberia
Chak Enayetnagar
Chak Imam Ali
Chak Kashipur
Chakan
Chakapara
Chakdaha
Chakeri
Chakghat
Chakia
Chakia
Chaklasi
Chakradharpur
Chakrata
Chaksu
Chakulia
Chala
Chala
Chalakudy
Chalala
Chalisgaon
Challakere
Chalthan
Chamba
Chamba
Chamoli Gopeshwar
Champa
Champawat
Champdani
Champhai
Champua
Chamrail
Chamrajnagar
Chanasma
Chandameta-Butaria
Chandannagar
Chandapur
Chandauli
Chandaur
Chandausi
Chanderi
Chandia
Chandigarh
Chandil
Chandili
Chandkheda
Chandla
Chandlodiya
Chandpur
Chandpur
Chandrakona
Chandrapur
Chandrapur Bagicha
Chandrapura
Chandur
Chandur
Chandur
Chandurbazar
Changanassery
Changlang
Channagiri
Channapatna
Channarayapattana
Chanod
Chanpatia
Chapar
Chapari
Chapra
Chapui
Char Brahmanagar
Char Maijdia
Charari Sharief
Charibatia
Charka
Charkhari
Charkhi Dadri
Charthaval
Chas
Chata Kalikapur
Chatakonda
Chatra
Chaumuhan
Chaupal
Chaurai Khas
Chavakkad
Chechakhata
Chechat
Cheeka
Cheema
Chekonidhara
Chelad
Chelora
Chemmumiahpet
Chenani
Chendamangalam
Chengalpattu
Chengam
Chengamanad
Chengannur
Chennai
Chennasamudram
Chennimalai
Cheranallur
Cheranmadevi
Cherapunjee
Cherthala
Cheruthazham
Cheruvannur
Chetpet
Chettiarpatti
Chettipalayam
Chettipalayam
Chettithangal
Chevvoor
Chhabra
Chhachhrauli
Chhapar
Chhaprabhatha
Chhaprauli
Chharchha
Chharra Rafatpur
Chhata
Chhatari
Chhatarpur
Chhatatanr
Chhatral INA
Chhatrapur
Chhawla
Chhaya
Chhibramau
Chhindwara
Chhipabarod
Chhora
Chhota Chhindwara (Gotegaon)
Chhota Gobindpur
Chhota Udaipur
Chhotaputki
Chhoti Sadri
Chhuikhadan
Chhutmalpur
Chicalim
Chichli
Chicholi
Chidambaram
Chik Ballapur
Chikhaldara
Chikhli
Chikhli
Chikiti
Chikmagalur
Chiknayakanhalli
Chikodi
Chikrand
Chilakaluripet
Chilkana Sultanpur
Chilla Saroda Bangar
Chiloda(Naroda)
Chimbel
Chinchani
Chinchinim
Chincholi
Chinna Anuppanadi
Chinnachowk
Chinnakkampalayam
Chinnalapatti
Chinnamanur
Chinnampalayam
Chinnasalem
Chinnasekkadu
Chinnavedampatti
Chintalavalasa
Chintamani
Chiplun
Chirakkal
Chirala
Chirawa
Chirgaon
Chiria
Chirkunda
Chirmiri
Chitapur
Chitbara Gaon
Chitgoppa
Chithode
Chitlapakkam
Chitradurga
Chitrakoot
Chitrakoot Dham (Karwi)
Chittaranjan
Chittaurgarh
Chittoor
Chittur-Thathamangalam
Chockli
Chohal
Cholapuram
Chomu
Choornikkara
Chopan
Chopda
Chorvad
Choto Haibor
Choubepur Kalan
Choudwar
Choutuppal
Chowwara
Chuari Khas
Chumukedima
Chunar
Chunchupalle
Churhat
Churi
Churk Ghurma
Churu
Clement Town
Coimbatore
Colgong
Colonelganj
Colvale
Contai
Coonoor
Cooper's Camp
Courtalam
Cuddalore
Cuddapah
Cuncolim
Curchorem Cacora
Curti
Cuttack
Dabhoi
Daboh
Dabra
Dadhapatna
Dadri
Dafahat
Dagshai
Dahanu
Dahegam
Dainhat
Daitari
Dakor
Dakshin Baguan
Dakshin Jhapardaha
Dakshin Rajyadharpur
Dalavaipatti
Dalhousie
Dalhousie
Dalkhola
Dalli-Rajhara
Dallo Pura
Dalmau
Dalsinghsarai
Daltonganj
Dalurband
Daman
Damanjodi
Damnagar
Damoh
Damua
Dandeli
Danguwapasi
Dankaur
Dantewada
Dapoli Camp
Daporijo
Darappur
Darbhanga
Dargajogihalli
Dari
Dariba
Dariyabad
Darjiling
Darlawn
Daroha
Darwha
Daryapur Banosa
Dasarahalli
Dasna
Dasnapur
Dasua
Dataganj
Datia
Dattapur Dhamangaon
Daudnagar
Daulatpur
Daulatpur
Daund
Daurala
Dausa
Davanagere
Davlameti
Davorlim
Dayal Pur
Dayalbagh
Debagarh
Debipur
Deeg
Deesa
Deglur
Dehradun
Dehradun
Dehri
Dehu
Dehu Road
Delhi Cantt.
Delhi Municipal Corporation (U)
Denkanikottai
Deoband
Deodara
Deoghar
Deolali
Deolali Pravara
Deoli
Deoli
Deoli
Deomali
Deoranian
Deori
Deori
Deori
Deoria
Deorikalan
Depalpur
Dera Baba Nanak
Dera Bassi
Dera Gopipur
Deracolliery Township
Dergaon
Desaiganj
Deshnoke
Desur
Deulgaon Raja
Deuli
Dev Prayag
Devadanapatti
Devadurga
Devakottai
Devanangurichi
Devanhalli
Devarakonda
Devarshola
Devendranagar
Devgadbaria
Devgarh
Devhara
Devsar
Dewa
Dewas
Dewhadi
Dhaka
Dhakuria
Dhalavoipuram
Dhali
Dhaliyur
Dhaluwala
Dhamanagar
Dhamdha
Dhamnod
Dhampur
Dhamtari
Dhana
Dhanauha
Dhanaula
Dhanauli
Dhanaura
Dhanbad
Dhandadihi
Dhandera
Dhandhuka
Dhanera
Dhanpuri
Dhanwar
Dhanyakuria
Dhar
Dharamjaigarh
Dharamkot
Dharampur
Dharampuri
Dharangaon
Dharapadavedu
Dharapur
Dharapuram
Dharasuram
Dharchula
Dharchula Dehat
Dhariawad
Dhariwal
Dharmabad
Dharmadom
Dharmanagar
Dharmapur
Dharmapuri
Dharmavaram
Dharmsala
Dharoti Khurd
Dharuhera
Dharur
Dhatau
Dhatrigram
Dhaulpur
Dhaunsar
Dhaura Tanda
Dhaurehra
Dhekiajuli
Dhemaji
Dhenkanal
Dhilwan
Dhing
Dhola
Dholka
Dhoraji
Dhrangadhra
Dhrol
Dhubri
Dhuilya
Dhule
Dhulian
Dhupguri
Dhuri
Dhusaripara
Diamond Harbour
Dibai
Dibiyapur
Dibrugarh
Didihat
Didwana
Digapahandi
Digboi
Digboi Oil Town
Digdoh
Dighawani
Dighwara
Dignala
Digras
Digvijaygram
Diken
Dildarnagar Fatehpur Bazar
Dimapur
Dimaruguri
Dina Nagar
Dinapur Cantt.
Dinapur Nizamat
Dindigul
Dindori
Dineshpur
Dinhata
Diphu
Dipka
Dirba
Diu
Doboka
Dod Ballapur
Doda
Dogadda
Doghat
Dohad
Dohrighat
Doiwala
Dokmoka
Dola
Domjur
Dommara Nandyal
Dondaicha-Warwade
Dongar Parasia
Dongargaon
Dongragarh
Donimalai Township
Donkamokam
Doom Dooma
Dostpur
Dowleswaram
Dubrajpur
Dudhani
Dudhi
Dugda
Dulhipur
Duliajan No.1
Duliajan Oil Town
Dumar Kachhar
Dumarkunda
Dumdum
Dumka
Dumra
Dumraon
Dundahera
Dungamal
Dungargarh
Dungarpur
Dungra
Durg
Durga Nagar Part-V
Durgapur
Durgapur
Durllabhganj
Duru-Verinag
Dusi
Dwarahat
Dwarka
Dyane
Edaganasalai
Edaikodu
Edakalinadu
Edappadi
Edathala
Eddumailaram
Egarkunr
Egra
Ekambara kuppam
Ekdil
Eklahare
Eksara
Elathur
Elayavoor
Elayirampannai
Ellenabad
Eloor
Elumalai
Eluru
English Bazar
Eral
Erandol
Eranholi
Eraniel
Erattupetta
Erich
Eriodu
Erode
Erumaipatti
Eruvadi
Etah
Etawah
Ethapur
Etmadpur
Ettayapuram
Ettimadai
Ezhudesam
Faizabad
Faizabad
Faizganj
Faizpur
Falakata
Farah
Farakhpur
Faridabad
Faridkot
Faridnagar
Faridpur
Faridpur
Fariha
Farooqnagar
Farrakka Barrage Township
Farrukhabad-cum-Fatehgarh
Farrukhnagar
Fatehabad
Fatehabad
Fatehganj Pashchimi
Fatehganj Purvi
Fatehgarh
Fatehgarh Churian
Fatehnagar
Fatehpur
Fatehpur
Fatehpur
Fatehpur Chaurasi
Fatehpur Sikri
Fatellapur
Fatwah
Fazilka
Feroke
Ferozepur Jhirka
Fertilzer Corporation of IndiaTownship
Fiozpur
Firozabad
Firozpur Cantt.
Forbesganj
Freelandgunj
Frezarpur
FRI and College Area
G. Udayagiri
G.C.F Jabalpur
Gabberia
Gadag-Betigeri
Gadarpur
Gadarwara
Gadchiroli
Gaddi annaram
Gadhada
Gadhinglaj
Gadhra
Gadwal
Gagret
Gairatganj
Gairkata
Gajapathinagaram
Gajendragarh
Gajraula
Gajsinghpur
Gajularega
Gajuwaka
Gakulnagar
Galiakot
Ganapathipuram
Ganaur
Gandai
Ganderbal
Gandevi
Gandhi Nagar(Katpadi Ext.)
Gandhidham
Gandhigram
Gandhinagar
Gandhinagar
Ganeshpur
Gangaghat
Gangaikondan
Gangakhed
Ganganagar
Gangapur
Gangapur
Gangapur
Gangapur City
Gangarampur
Gangavalli
Gangawati
Gangoh
Gangotri
Gangtok
Ganguvarpatti
Ganj Dundawara
Ganj Muradabad
Ganjam
Garacharma
Garalgachha
Garautha
Gardhiwala
Garhakota
Garhi Pukhta
Garhi-Malhara
Garhmukteshwar
Garhshanker
Garhwa
Gariadhar
Garoth
Garshyamnagar
Garulia
Gaura Barhaj
Gaurella
Gauri Bazar
Gauribidanur
Gauripur
Gausganj
Gawan
Gaya
Gayespur
Geedam
Georai
Ghagga
Ghanaur
Ghansor
Ghantapada
Gharaunda
Gharghoda
Gharoli
Gharonda Neemka Bangar alias Patpar Ganj
Ghatal
Ghatampur
Ghatanji
Ghatkeser
Ghatlodiya
Ghatshila
Ghaziabad
Ghazipur
Gheora
Ghiraur
Ghitorni
Gho Manhasan
Ghoga
Ghogha
Ghoghardiha
Ghorabandha
Ghorawal
Ghorsala
Ghosi
Ghosia Bazar
Ghoti Budruk
Ghughuli
Ghugus
Ghulewadi
Ghumarwin
Ghuwara
Gidderbaha
Gidi
Gingee
Giridih
Goa Velha
Goaljan
Goalpara
Goasafat
Gobardanga
Gobichettipalayam
Gobindgarh
Gobindpur
Gobranawapara
Gochar
Godda
Godhar
Godhra
Godoli
Gogaon
Gogapur
Gogri Jamalpur
Gohad
Gohana
Gohand
Gohpur
Gokak
Gokak Falls
Gokal Pur
Gokhivare
Gokul
Gola Bazar
Gola Gokarannath
Golaghat
Golokganj
Gomoh
Gonda
Gondal
Gondiya
Goniana
Gonikoppal
Gooty
Gopalasamudram
Gopalganj
Gopalpur
Gopalpur
Gopamau
Gopiganj
Gopinathpur
Gora Bazar
Gorah Salathian
Gorakhpur
Goraya
Goredi Chancha
Goregaon
Gormi
Gosainganj
Gosainganj
Gossaigaon
Gota
Gothra
Gottikere
Goundampalayam
Govardhan
Govindgarh
Govindgarh
Greater Mumbai
GSFC Complex INA
Gua
Gubbi
Gudalur
Gudalur
Gudalur
Gudari
Gudibanda
Gudivada
Gudivada
Gudiyatham
Gudur
Guhagar
Guirim
Gulabpura
Gulaothi
Gularia Bhindara
Gulariya
Gulbarga
Guledgudda
Gulmarg
Guma
Gumia
Gumla
Gummidipoondi
Guna
Gundlupet
Gunnaur
Guntakal
Guntur
Gunupur
Gurdaspur
Gurgaon
Gurgaon Rural
Gurh
Guriahati
Gurmatkal
Gursahaiganj
Gursarai
Guru Har Sahai
Guruvayoor
Guskara
Guwahati
Gwalior
Gyalshing
Gyanpur
Habibpur
Habra
Hadgaon
Hafizpur
Haflong
Haidergarh
Hailakandi
Haileymandi
Hajan
Hajipur
Hajipur
Hajira INA
Haldaur
Haldia
Haldibari
Haldwani-cum-Kathgodam
Halisahar
Haliyal
Halol
Haludbani
Halvad
Hamirpur
Hamirpur
Hamren
Handia
Handiaya
Handwara
Hangal
Hansi
Hanumana
Hanumangarh
Hanumanthampatti
Haora
Hapur
Harda
Hardoi
Harduaganj
Hardwar
Hargaon
Harharia Chak
Hariana
Harihar
Hariharpur
Harij
Haripur
Harishpur
Harpalpur
Harpanahalli
Harrai
Harraiya
Harsud
Harur
Harveypatti
Hasanpur
Hasayan
Hassan
Hassanpur
Hastinapur
Hastsal
Hata
Hatgachha
Hathin
Hathras
Hatibandha
Hatkachora
Hatod
Hatpipalya
Hatsimla
Hatta
Hatti
Hatti Gold Mines
Haveri
Hazaribag
Hebbagodi
Hebbalu
Heggadadevanakote
Herbertpur
Heriok
Herohalli
Hesla
Highways
Hijuli
Hilsa
Himatnagar
Hindalgi
Hindaun
Hindoria
Hindupur
Hindustan Paper Corporation Ltd. Township Area Panchgram
Hindusthan Cables Town
Hinganghat
Hingoli
Hinjilicut
Hirakud
Hiranagar
Hirapur
Hirekerur
Hiriyur
Hisar
Hisua
Hnahthial
Hodal
Hojai
Holalkere
Holenarsipur
Homnabad
Honavar
Honnali
Hoovina Hadagalli
Hosabettu
Hosanagara
Hosdurga
Hoshangabad
Hoshiarpur
Hoskote
Hospet
Hosur
Howli
Howraghat
Hubbathala
Hubli-Dharwad
Hugli-Chinsurah
Hukeri
Huligal
Hunasamaranahalli
Hungund
Hunsur
Hupari
Hussainabad
Hussainpur
Hyderabad
Hyderabad M.Corp
Ibrahimpur
Ichalkaranji
Ichchapuram
Ichchhapor
Ichhapur Defence Estate
Ichhawar
Idar
Idikarai
Idukki Township
Igatpuri
Iglas
Ikauna
Iklehra
Ilampillai
Ilanji
Ilkal
Iltifatganj Bazar
Iluppaiyurani
Iluppur
Imphal
Inam Karur
Indapur
Indergarh
Indi
Indian Telephone Industry, Mankapur (Sp. Village)
Indore
Indragarh
Indranagar
Indri
Injambakkam
Iringaprom
Irinjalakuda
Iriveri
Irugur
Isagarh
Islamnagar
Islampur
Islampur
Isnapur
Isri
Itanagar
Itarsi
Itaunja
Jabalpur
Jabalpur Cantt.
Jadugora
Jafarabad
Jafarpur
Jaffrabad
Jaffrabad
Jafrabad
Jagadanandapur
Jagadhri
Jagadishpur
Jagalur
Jagathala
Jagatsinghapur
Jagdalpur
Jagdishpur
Jaggayyapet
Jagiroad
Jagner
Jagraon
Jagtaj
Jagtial
Jahanabad
Jahangirabad
Jahangirpur
Jahazpur
Jainagar
Jaipur
Jairampur
Jais
Jaisalmer
Jaisinghnagar
Jaitaran
Jaithara
Jaithari
Jaitu
Jaitwara
Jajapur
Jakhal Mandi
Jala Kendua
Jalakandapuram
Jalalabad
Jalalabad
Jalalabad
Jalalabad
Jalali
Jalalpore
Jalalpur
Jalandhar
Jalandhar Cantt.
Jalaun
Jalda
Jalesar
Jaleswar
Jalgaon
Jalgaon
Jalgaon (Jamod)
Jalladiampet
Jallaram Kamanpur
Jalna
Jalor
Jalpaiguri
Jam Jodhpur
Jamadoba
Jamai
Jamalpur
Jambai
Jambusar
Jamhaur
Jamkhandi
Jamkhed
Jammalamadugu
Jammu
Jammu Cantonment
Jamnagar
Jamshedpur
Jamshila
Jamtara
Jamui
Jamul
Jamuria
Janakpur Road
Jandiala
Jandiala
Jangaon
Jangipur
Jangipur
Jansath
Jaora
Jaridih Bazar
Jarjapupeta
Jarwal
Jasdan
Jashpur nagar
Jasidih
Jaspur
Jasrana
Jaswantnagar
Jata Chhapar
Jatani
Jatara
Jatari
Jaunpur
Jawad
Jawaharnagar (Gujarat Refinery)
Jawai
Jawalamukhi
Jawar
Jawhar
Jayankondam
Jaygaon
Jaynagar Mazilpur
Jaysingpur
Jehanabad
Jejuri
Jemari
Jemari (J.K. Nagar Township)
Jena
Jeron Khalsa
Jetia
Jetpur Navagadh
Jevargi
Jewar
Jeypur
Jhabrera
Jhabua
Jhagrakhand
Jhajha
Jhajjar
Jhalawar
Jhalda
Jhalrapatan
Jhalu
Jhanjharpur
Jhansi
Jhansi
Jhansi Rly. Settlement
Jhargram
Jharia
Jharia Khas
Jharoda Majra Burari
Jharsuguda
Jhinjhak
Jhinjhana
Jhinkpani
Jhorhat
Jhumpura
Jhumri Tilaiya
Jhundpura
Jhunjhunun
Jhusi
Jhusi Kohna
Jiaganj Azimganj
Jind
Jintur
Jiran
Jirapur
Jiribam
Jiwan Pur alias Johri Pur
Jiyanpur
Jobat
Jobner
Joda
Jodhpur
Jodhpur
Jog Falls
Jogbani
Jogendranagar
Jogindarnagar
Jolarpet
Jona Pur
Jonai Bazar
Jorapokhar
Jorethang
Jorhat
Joshimath
Joshipura
Jot Kamal
Joura
Jourian
Joya
Jubbal
Jugial
Jugsalai
Julana
Junagadh
Junagarh
Junnar
Jutogh
Jyoti Khuria
Kabnur
Kabrai
Kachhauna Patseni
Kachhla
Kachhwa
Kachnal Gosain
Kachu Pukur
Kadachira
Kadamakkudy
Kadambur
Kadathur
Kadaura
Kadayal
Kadayampatti
Kadayanallur
Kadi
Kadipur
Kadiri
Kadirur
Kadodara
Kadungalloor
Kadur
Kagal
Kaghaznagar
Kailaras
Kailasahar
Kailashpur
Kailudih
Kaimganj
Kairana
Kaithal
Kaithoon
Kajora
Kakarhati
Kakching
Kakching Khunou
Kakdihi
Kakgaina
Kakinada
Kakod
Kakori
Kakrala
Kaladungi
Kalakkad
Kalamassery
Kalamb
Kalambe Turf Thane
Kalambur
Kalameshwar
Kalamnuri
Kalan Wali
Kalanaur
Kalanaur
Kalapatti
Kalappanaickenpatti
Kalara
Kalavad
Kalavai
Kalayat
Kalghatgi
Kali
Kali Chhapar
Kaliaganj
Kalikapur
Kalimpong
Kalinagar
Kalinjur
Kaliyakkavilai
Kalka
Kalladaikurichi
Kallakkurichi
Kallakudi
Kalliasseri
Kallukuttam
Kallur
Kalna
Kalol
Kalol
Kalol INA
Kalol INA
Kalpetta
Kalpi
Kalugumalai
Kalundre
Kalyan-Dombivali
Kalyandurg
Kalyani
Kamakshyanagar
Kamalapuram
Kamalganj
Kamalpur
Kaman
Kamareddy
Kamarhati
Kamayagoundanpatti
Kambainallur
Kambam
Kampil
Kampli
Kamptee
Kamptee
Kampur Town
Kamuthi
Kanad
Kanadukathan
Kanaipur
Kanakapura
Kanakkampalayam
Kanakpur Part-II
Kanam
Kanapaka
Kanchanpur
Kancheepuram
Kanchrapara
Kandanur
Kandari
Kandhar
Kandhla
Kandi
Kandla
Kandra
Kandri
Kandri
Kandukur
Kandwa
Kangayampalayam
Kangeyam
Kangeyanallur
Kangra
Kangrali (BK)
Kangrali (KH)
Kanhan (Pipri)
Kanhangad
Kanhirode
Kanina
Kaniyur
Kanjhawala
Kanjikkuzhi
Kanjikoil
Kankavli
Kanke
Kanker
Kankuria
Kannad
Kannadendal
Kannadiparamba
Kannamangalam
Kannampalayam
Kannankurichi
Kannapuram
Kannauj
Kannivadi
Kannivadi
Kanniyakumari
Kannod
Kannur
Kannur
Kannur Cantonment
Kanodar
Kanor
Kanpur
Kanpur
Kansepur
Kantabamsuguda
Kantabanji
Kantaphod
Kanth
Kanth
Kanti
Kantilo
Kantlia
Kanuru
Kanyanagar
Kapadvanj
Kapas Hera
Kapasan
Kappiyarai
Kapra
Kaprain
Kaptanganj
Kapurthala
Karachiya
Karad
Karaikal
Karaikkudi
Karamadai
Karambakkam
Karambakkudi
Karamsad
Karanja
Karanje Turf Satara
Karanjia
Karanpur
Karari
Karauli
Karawal Nagar
Kardhan
Kareli
Karera
Kargil
Karhal
Kari
Kariamangalam
Kariapatti
Karimganj
Karimnagar
Karimpur
Karivali
Karjan
Karjat
Karkal
Karmala
Karn Prayag
Karnal
Karnawad
Karnawal
Karoran
Karrapur
Kartarpur
Karugampattur
Karumandi Chellipalayam
Karumathampatti
Karungal
Karunguzhi
Karuppur
Karur
Karuvanthuruthy
Karwar
Kasara Budruk
Kasaragod
Kasauli
Kasba
Kasba
Kasganj
Kashinagara
Kashipur
Kashirampur
Kasim Bazar
Kasipalayam (E)
Kasipalayam (G)
Kasrawad
Katai
Kataiya
Katangi
Katangi
Katariya
Katghar Lalganj
Katghora
Kathera
Kathua
Kathujuganapalli
Katihar
Katkar
Katol
Katpadi
Katpar
Katra
Katra
Katra
Katra Medniganj
Katras
Kattivakkam
Kattumannarkoil
Kattuputhur
Katwa
Kaugachhi
Kauriaganj
Kavali
Kavaratti
Kaveripakkam
Kaveripattinam
Kavisuryanagar
Kawardha
Kayalpattinam
Kayamkulam
Kayatharu
Kedarnath
Kedla
Keelakarai
Keeramangalam
Keeranur
Keeranur
Keeripatti
Keezhapavur
Kegaon
Kekri
Kela Khera
Kelamangalam
Kelhauri(chachai)
Kembainaickenpalayam
Kemri
Kenda
Kendra Khottamdi
Kendrapara
Kendua
Kenduadih
Kendujhar
Kengeri
Kerakat
Kerur
Kesabpur
Keshod
Keshoraipatan
Kesinga
Kesrisinghpur
Kethi
Kevadiya
Khachrod
Khadda
Khadkale
Khaga
Khagaria
Khagaul
Khagrabari
Khailar
Khair
Khairabad
Khairabad
Khairagarh
Khairthal
Khajoori Khas
Khajuraho
Khalia
Khaliapali
Khalikote
Khalilabad
Khalor
Khamanon
Khamaria
Khambhalia
Khambhat
Khamgaon
Khamhria
Khammam
Khan Sahib
Khanapur
Khanauri
Khand(Bansagar)
Khandapada
Khandela
Khandra
Khandwa
Khaniyadhana
Khanna
Khanpur
Khantora
Khapa
Kharaghoda
Kharagpur
Kharagpur
Kharagpur Rly. Settlement
Kharar
Kharar
Khardaha
Kharela
Khargapur
Khargone
Khargupur
Khariar
Khariar Road
Kharijapikon
Kharimala Khagrabari
Khariya
Kharkhari
Kharkhoda
Kharkhoda
Kharod
Kharsarai
Kharsawan
Kharsia
Kharupatia
Khatauli
Khatauli Rural
Khategaon
Khatiguda
Khatima
Khawhai
Khawzawl
Khed
Khed
Kheda
Khedbrahma
Khekada
Khelari
Khem Karan
Khera Khurd
Kheragarh
Kheralu
Kherdi
Kheri
Kherli
Kherliganj
Kherwara Chhaoni
Kheta Sarai
Khetia
Khetri
Khilchipur
Khirkiya
Khodarampur
Khongapani
Khongman
Khoni
Khonsa
Khopoli
Khordha
Khour
Khowai
Khrew
Khudaganj
Khujner
Khuldabad
Khunti
Khurai
Khurja
Khusrupur
Khutar
Kichha
Kilampadi
Kilkulam
Kilkunda
Killiyur
Killlai
Kilpennathur
Kilvelur
Kinathukadavu
Kinwat
Kirandul
Kiranipura
Kiraoli
Kirari Suleman Nagar
Kiratpur
Kiriburu
Kirkee
Kirtinagar
Kishanganj
Kishangarh
Kishangarh
Kishangarh Renwal
Kishni
Kishtwar
Kishunpur
Kithaur
Koath
Koch Bihar
Kochi
Kochinda
Kochpara
Kodaikanal
Kodala
Kodalia
Kodarma
Kodavasal
Kodigenahalli
Kodinar
Kodiyal
Kodoli
Kodumudi
Kodungallur
Koeripur
Kohima
Koilwar
Kokkothamangalam
Kokrajhar
Kolachal
Kolaghat
Kolappalur
Kolar
Kolaras
Kolasib
Kolathupalayam
Kolathur
Kolazhy
Kolhapur
Kolkata
Kollam
Kollankodu
Kollankoil
Kollegal
Kolvi Mandi Rajendra pura
Komalapuram
Komaralingam
Kombai
Kon
Konanakunte
Konardihi
Konark
Konavattam
Konch
Kondagaon
Kondalampatti
Kondli
Kondumal
Konganapuram
Konnagar
Konnur
Kooraikundu
Koothappar
Koothuparamba
Kopaganj
Kopargaon
Kopharad
Koppa
Koppal
Kora Jahanabad
Koradacheri
Koraon
Koraput
Koratagere
Koratla
Koratty
Korba
Korochi
Korwa
Kosamba
Kosi Kalan
Kot Fatta
Kot Kapura
Kota
Kota
Kota
Kotagiri
Kotar
Kotdwara
Kotekara
Kothagudem
Kothamangalam
Kothavalasa
Kothi
Kothinallur
Kothnur
Kotkhai
Kotma
Kotpad
Kotputli
Kotra
Kottaiyur
Kottakuppam
Kottaram
Kottayam
Kottayam-Malabar
Kottivakkam
Kottur
Kotturu
Kottuvally
Kotwa
Kouthanallur
Kovilpatti
Kovurpalle
Kovvur
Kozhikode
Krishnagiri
Krishnanagar
Krishnapur
Krishnarajanagar
Krishnarajapura
Krishnarajasagara
Krishnarajpet
Krishnarayapuram
Krishnasamudram
Kshidirpur
Kshirpai
Kuchaman City
Kuchanur
Kuchera
Kud
Kudal
Kudchi
Kudligi
Kudlu
Kudremukh
Kuhalur
Kuju
Kukatpalle
Kukernag
Kukshi
Kul Pahar
Kulasekarapuram
Kulgam
Kulihanda
Kulithalai
Kullu
Kulti
Kumar Kaibarta Gaon
Kumarapalayam
Kumarapuram
Kumarghat
Kumbakonam
Kumbhkot
Kumbhraj
Kumbi
Kumhari
Kumher
Kumta
Kunda
Kundalwadi
Kundapura
Kundarki
Kundgol
Kundrathur
Kunigal
Kuniyamuthur
Kunjaban
Kunnamkulam
Kunnathur
Kunustara
Kunwargaon
Kunzer
Kuppam
Kupwara
Kurali
Kuraoli
Kurara
Kurduvadi
Kureekkad
Kurgunta
Kurichi
Kurinjipadi
Kurnool
Kurpania
Kursath
Kursath
Kurseong
Kurthi Jafarpur
Kurud
Kurudampalayam
Kurumbalur
Kurumbapet
Kurundvad
Kurwai
Kusgaon Budruk
Kushalgarh
Kushalnagar
Kushinagar
Kushtagi
Kusmara
Kustai
Kuthalam
Kutiyana
Kuzhithurai
Kwakta
Kyathampalle
Kymore
L.B. Nagar
Labbaikudikadu
Lachhmangarh
Ladnu
Ladrawan
Ladwa
Lahar
Laharpur
Lakarka
Lakhenpur
Lakheri
Lakhimpur
Lakhipur
Lakhipur
Lakhisarai
Lakhna
Lakhnadon
Lakkampatti
Laksar
Lakshmeshwar
Lal Gopalganj Nindaura
Lala
Lalganj
Lalganj
Lalgudi
Lalitpur
Lalkuan
Lalpet
Lalsot
Lamai
Lambha
Lamjaotongba
Lamshang
Landaura
Landour
Lanja
Lanka
Lansdowne
Lapanga
Lar
Lasalgaon
Latehar
Lateri
Lathi
Lattikata
Latur
Laundi
Lauthaha
Lawar NP
Ledwa Mahua
Leh
Lehragaga
Lengpui
Libas Pur
Lidhorakhas
Lido Tikok
Lido Town
Lilong (Imphal West)
QUANTITY SURVEYOR COURSE
QUANTITY SURVEYING COURSE
QUANTITY SURVEY COURSE
QUANTITY SURVEYING INSTITUTE
QUANTITY SURVEYOR INSTITUTE
QUANTITY SURVEY INSTITUTE
ESTIMATION AND COSTING TRAINING INSTITUTE
ESTIMATION AND COSTING COURSE
QUANTITY SURVEYING AND ESTIMATION TRAINING INSTITUTE
CONSTRUCTION MANAGEMENT COURSE
INFINI INSTITUTE
DYNAMIC QUANTITY SURVEYING INSTITUTE
REINFORCE QUANTITY SURVEYING INSTITUTE
PERFECT INSTITUTE OF QUANTITY SURVEYORS AND ESTIMATION TRAINING INSTITUTE
QUANTITY SURVEYING COST ENGINEERING COURSE INSTITUTE
CONSTRUCTION COST MANAGEMENT COURSE
CONSTRUCTION FINANCIAL MANAGEMENT COURSE
CONSTRUCTION QUALITY CONTROL AND QUALITY ASSURANCE COURSE
VALUATION OF LAND AND BUILDING COURSE
CONSTRUCTION ECONOMICS AND COST CONTROLLING COURSE
Ghatanji
Ghatkeser
Ghatlodiya
Ghatshila
Ghaziabad
Ghazipur
Gheora
Ghiraur
Ghitorni
Gho Manhasan
Ghoga
Ghogha
Ghoghardiha
Ghorabandha
Ghorawal
Ghorsala
Ghosi
Ghosia Bazar
Ghoti Budruk
Ghughuli
Ghugus
Ghulewadi
Ghumarwin
Ghuwara
Gidderbaha
Gidi
Gingee
Giridih
Goa Velha
Goaljan
Goalpara
Goasafat
Gobardanga
Gobichettipalayam
Gobindgarh
Gobindpur
Gobranawapara
Gochar
Godda
Godhar
Godhra
Godoli
Gogaon
Gogapur
Gogri Jamalpur
Gohad
Gohana
Gohand
Gohpur
Gokak
Gokak Falls
Gokal Pur
Gokhivare
Gokul
Gola Bazar
Gola Gokarannath
Golaghat
Golokganj
Gomoh
Gonda
Gondal
Gondiya
Goniana
Gonikoppal
Gooty
Gopalasamudram
Gopalganj
Gopalpur
Gopalpur
Gopamau
Gopiganj
Gopinathpur
Gora Bazar
Gorah Salathian
Gorakhpur
Goraya
Goredi Chancha
Goregaon
Gormi
Gosainganj
Gosainganj
Gossaigaon
Gota
Gothra
Gottikere
Goundampalayam
Govardhan
Govindgarh
Govindgarh
Greater Mumbai
GSFC Complex INA
Gua
Gubbi
Gudalur
Gudalur
Gudalur
Gudari
Gudibanda
Gudivada
Gudivada
Gudiyatham
Gudur
Guhagar
Guirim
Gulabpura
Gulaothi
Gularia Bhindara
Gulariya
Gulbarga
Guledgudda
Gulmarg
Guma
Gumia
Gumla
Gummidipoondi
Guna
Gundlupet
Gunnaur
Guntakal
Guntur
Gunupur
Gurdaspur
Gurgaon
Gurgaon Rural
Gurh
Guriahati
Gurmatkal
Gursahaiganj
Gursarai
Guru Har Sahai
Guruvayoor
Guskara
Guwahati
Gwalior
Gyalshing
Gyanpur
Habibpur
Habra
Hadgaon
Hafizpur
Haflong
Haidergarh
Hailakandi
Haileymandi
Hajan
Hajipur
Hajipur
Hajira INA
Haldaur
Haldia
Haldibari
Haldwani-cum-Kathgodam
Halisahar
Haliyal
Halol
Haludbani
Halvad
Hamirpur
Hamirpur
Hamren
Handia
Handiaya
Handwara
Hangal
Hansi
Hanumana
Hanumangarh
Hanumanthampatti
Haora
Hapur
Harda
Hardoi
Harduaganj
Hardwar
Hargaon
Harharia Chak
Hariana
Harihar
Hariharpur
Harij
Haripur
Harishpur
Harpalpur
Harpanahalli
Harrai
Harraiya
Harsud
Harur
Harveypatti
Hasanpur
Hasayan
Hassan
Hassanpur
Hastinapur
Hastsal
Hata
Hatgachha
Hathin
Hathras
Hatibandha
Hatkachora
Hatod
Hatpipalya
Hatsimla
Hatta
Hatti
Hatti Gold Mines
Haveri
Hazaribag
Hebbagodi
Hebbalu
Heggadadevanakote
Herbertpur
Heriok
Herohalli
Hesla
Highways
Hijuli
Hilsa
Himatnagar
Hindalgi
Hindaun
Hindoria
Hindupur
Hindustan Paper Corporation Ltd. Township Area Panchgram
Hindusthan Cables Town
Hinganghat
Hingoli
Hinjilicut
Hirakud
Hiranagar
Hirapur
Hirekerur
Hiriyur
Hisar
Hisua
Hnahthial
Hodal
Hojai
Holalkere
Holenarsipur
Homnabad
Honavar
Honnali
Hoovina Hadagalli
Hosabettu
Hosanagara
Hosdurga
Hoshangabad
Hoshiarpur
Hoskote
Hospet
Hosur
Howli
Howraghat
Hubbathala
Hubli-Dharwad
Hugli-Chinsurah
Hukeri
Huligal
Hunasamaranahalli
Hungund
Hunsur
Hupari
Hussainabad
Hussainpur
Hyderabad
Hyderabad M.Corp
Ibrahimpur
Ichalkaranji
Ichchapuram
Ichchhapor
Ichhapur Defence Estate
Ichhawar
Idar
Idikarai
Idukki Township
Igatpuri
Iglas
Ikauna
Iklehra
Ilampillai
Ilanji
Ilkal
Iltifatganj Bazar
Iluppaiyurani
Iluppur