BHADANIS Quantity Surveying Courses are Designed as per the Current Market Trends and Requirements and Fresher or Experienced Civil Engineer Can Easily Join and Complete the Training in Online and Offline Mode Both and can easily get the knowledge which Market demands.



You must Become a Quantity Surveyor first before entering into Civil Engineering Field or holding any position in Construction Industry.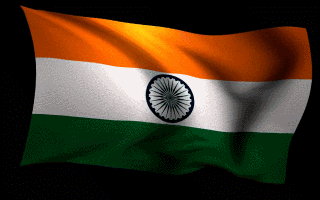 INSTITUTE FOR CONSTRUCTION PROFESSIONALS , CIVIL ENGINEERS, PLANNING ENGINEERS, QUANTITY SURVEYORS , ARCHITECTS , COST ENGINEERS , OWNERS , BUILDERS , CONTRACTORS AND OTHER ENGINEERS



ASIA'S LARGEST NUMBER OF
BOOKS PUBLISHER BY ANY INSTITUTE IN THE FIELD OF QUANTITY SURVEYING
ON AMAZON
WE BELIVE IN DELIVERING THE CONTENT TO THE HUNGRY PROFESSIONALS


OUR CERTIFICATE IS VALID IN THE MINISTRY OF UNITED ARAB EMIRATES (UAE), OMAN, QATAR, BAHRAIN , KUWAIT , SAUDI ARABIA AUSTRALIA , CANADA AND EUROPEN COUNTRIES
​
​
An Oldest and Most Trusted Institute for Civil Engineers !!
SINCE 3 February 1990 in INDIA , DUBAI, NEW ZEALAND,
AND SRILANKA




CONSTRUCTION MANAGEMENT TRAINING INSTITUTE

FULLY JOB ORIENTED

SHORT TERM COURSES FOR CIVIL ENGINEERS DURATION ( 1 MONTH TO 6 MONTHS)
JOIN ONLINE TRAINING IN QUANTITY SURVEYING AND BECOME A CERTIFIED QUANTITY SURVEYOR PROFESSIONAL
​
BECOME A CERTIFIED PROFESSIONAL
​
OUR CERTIFICATE IS VALID IN INDIA, DUBAI, OMAN , QATAR, BEHRAIN, AUSTRALIA, CANADA, UK ETC.
BHADANIS INSTITUTE IS A TRAINING PARTNER OF CIOB, LONDON, MEMBER OF WORLD BANK GROUP , REGISTERED UNDER GOVT OF INDIA, AND ISO CERTIFIED
​
COURSES OFFERED :-

QUANTITY SURVEYING & ESTIMATION

,

BILLING & PLANNING ENGINEERING

, VALUATION ENGINEERING,

HIGHWAY DESIGN ESTIMATION ENGINEER

,

QUALITY CONTROL / ASSURANCE

,

CONSTRUCTION TENDERING AND CONSTRUCTION CONTRACTS MANAGEMENT

AND C

ONSTRUCTION PROJECTS MANAG

EMENT
VALUATION OF LAND AND BUILDING (REAL ESTATE EXPERTISE) ,

INTERIOR WORKS ESTIMATION
​
FOR ONLINE TRAINING
FOR QUICK INFORMATION

CALL OR WHATSAPP

+918603333379
​
TAKE

CLASSROOM TRAINING
ONLINE TRAINING
NIGHT BACTCH FOR JOB HOLDERS
WE WELCOME ALL CONSTRUCTION PROFESSIONALS FROM ALL AROUND THE WORLD FOR ONLINE TRAINING / LIVE TRAINING !!!
Note :- Admission for International Students will start from 10 Nov
After Completing Class Room or Online Training ~ Become Consultant or Start your Own Construction Company or You can Apply for the Position of Consultant, Planning Engineer, Project Manager, General Manager, Valuation Engineer, Incharge, Tendering Engineer, Business Development Manager/ Executive, Contract Executive, Construction Contract Manager, Billing Engineer / Invoice Engineer , Technical Invoice Expert Junior Quantity Surveyor , Estimator, Cost Engineer, BBS Engineer , Document Controller Etc. for the Projects of Buildings (Residential, Commercial , Industrial, Roads, Highways and Bridges in any part of the world !!!
​
****More than

1000000+

Numbers of Students Trained from all over the world
Quantity Surveying Course in Bihar Patna- Job Oriented Courses
CALL AT +9186033333379 / 9990990844
BHADANIS Quantity Surveying Institute for Civil Engineers Provides Quantity Surveying Courses for Civil Engineers , Quantity Surveying Courses in Delhi and Provides Quantity Surveying Online Courses Free and Paid Courses available. BHADANIS Provide Quantity Surveying Course in Delhi
kind attention !! all diploma holders , graduate construction professionals and engineers and masters ~just do ONLY ONE bhadanis quantity surveying & CONSTRUCTION MANAGEMENT COURSE(LEVEL 1 TO 5) WILL CHANGE YOUR WHOLE CONSTRUCTION LIFE AND VISION ABOUT THE INDUSTRY AND WILL BOOST YOUR CAREER BY 10X
Quantity Surveying & Estimation and Costing ,QA and QC
Level 1 - Duration :- 30 Days​
1.    Understanding the Role of BHADANI'S Construction Management Training and Role of Construction Managers in the Construction Industry
2.    Artificial Intelligence Introduction (**New**)
3.    Quality Control and Quality Assurance Techniques used (Basics)
4.    Construction Methodologies of Civil Works and How it works in Construction Industry
5.    Construction Activities Identification Analysis and Report Generation
6.    Making Project Chartered and Feasible Reports
7.    Project Risk Analysis and Action Reports
8.    Understanding and Reading the Structural and Architectural Drawings
9.    Quantity Take off From the Drawings Like PCC , RCC , Reinforcement , Shuttering Etc.
10.  Quantity Take off From the Architectural Drawings (Like Brickwork, Plaster Painting Putty Work Etc.)
11.  Faster Take off Methodologies from Drawings of Civil
12.  Analysis of All Kinds of Civil Drawings with Proper Presentation in Excel Formats
13.  Management Information System (MIS) Generation and Preparation in Proper Formats as per IS Standards
14.  Estimation of All Kinds of CIVIL , INTERIOR, BRIDGE, ROADS, HIGHWAYS, CANAL, CULVERTS, DRAINS, MECHANICAL, ELECTRICAL, PLUMBING , RESIDENTIAL, COMMERCIAL AND INDUSTRIAL PROJECTS TRAINING
15.  Estimation Technique  During Design Phase 
16.  Estimation Technique During Pre-Construction Phase
17.  Estimation Technique During Post-Construction Phase
18.  Calculator Making of Concrete Steel, Brickwork, Plaster Painting Etc.
19.  Pre-Engineered Building (PEB) Estimation 
20.  Costing Techniques of All Kinds of CIVIL , INTERIOR, BRIDGE, ROADS, HIGHWAYS, CANAL, CULVERTS, DRAINS, MECHANICAL, ELECTRICAL, PLUMBING , RESIDENTIAL, COMMERCIAL AND INDUSTRIAL PROJECTS TRAINING
21.  Costing Techniques- Risk Based Costing
22.  Costing Techniques - Parametric Costing
23.  Costing Techniques - Machinery Transport Management and Costing
24.  ​Costing Techniques - Scope Estimation and Cost Analysis
25.  Costing Techniques - Artificial Intelligence (**New**)
26.  Costing Techniques - Consulting Part and Software Usage Part for the Construction Project
27.  ​S-Curve Reporting 
28.  Labour Deployment Planning As per Budget 
29.  Labour Economics and Productivity Analysis
30.  Labour Output Analysis as per IS Code, Schedule of Rates and As per BHADANI'S New Technique
31.  Economic Order Quantity (EOQ) and Management​
32.  Machinery Output Analysis as per Market Standards
33.  Profit and Loss Analysis in Labour and Machinery Deployed at Construction Site
34.  Daily Work Report (DWR) Preparation as per Quantity Surveyor Standards
35.  Bar Bending Schedule (BBS) of All RCC Structures Like Footing Beams Slabs, Columns , Raft , Footing, Staircase Etc.
36.  ​Bill of Quantity (BOQ) Take off (Material and Preparation)
37.  Rate Analysis of All Kinds of Civil Works
38.  Material Reconciliation Techniques from Contractor and Client's Side
39.  Material Procurement Strategies as per the techniques used in Quantity Surveying
40.  FREE  LANCE Quantity Surveying with Hands on Practice
​
After Completing Level 1 ~ You can Apply for the Position of Junior Quantity Surveyor , Estimator, Cost Engineer, BBS Engineer , Document Controller Etc. for the Projects of Building, Roads, Highways and Bridges
Billing Engineering
Level 2 Duration :- 15 Days
1.    Understanding the Role of BHADANI'S Billing Engineer / Invoice Engineering in the Construction Management and Industry of India and World
2.    Billing Engineering Tasks at Site Office and Understanding the Role in Head office with the Client Coordiation
3.    Account Basics requirement for Billing Engineer
4.    Construction Billing Procedures From Client Side as well as Contractor Side
5.    Interim Payment Certification (IPC) from Client Sides as well as Contractor Side
6.    RA Bill Making - Client Billing - Subcontracting
7.    Billing with GST and Without GST - hands of Expertise
8.    CPWD and Corporations and PSU's Techniques of Billing 
9.    Invoice Generation Through ERP 
10.  Claim and Dispute Settlement Procedures and all required techniques in Billing and MIS Generation for the same
11.  Material Engineering Bills for Both Client Side as well as Contractor's Side
12.  ​Third Party Contractor Billing
13.  Joint Venture Companies / Contractor Billing
14.  Petty/ Vendor Billing 
15.  Preliminary Billing - Post Construction Billing
16.  InterAlia Billing , International Billing Challan Generation
17.  Claim Management Procedures used by Invoice Engineers
18.  Claim of Price Variations as per Norms of Govt. of INDIA
19.  Claim of Quantity Variations as per the Norms of Govt. of INDIA
20.  Mode of Measurement as per IS Codes with Nomenclatures
21.  Claim of Extra Item Analysis of All Kinds of Civil Works During the Site Execution as well as Post Contracting Period
22.  Vendor Vs. Client Bill Reconciliation
​
After Completing Level 1 and 2 ~ You can Apply for the Position of Billing Engineer / Invoice Engineer , Technical Invoice Expert Junior Quantity Surveyor , Estimator, Cost Engineer, BBS Engineer , Document Controller Etc. for the Projects of Building, Roads, Highways and Bridges
Tendering and Construction Contracts Management (Contract Engineering)
LEVEL 3 & 4:-​​​ DURATION :- 30 DAYS
1.    Tendering Documents Preparation
2.    Tendering Documents Submission Guidelines
3.    Tender Review Reports Generation (T.R.R) for the Contractors as well as Consultants
4.    Technical Bidding As per Government Laws and as per BHADANI'S Technique
5.    Financial Bidding As per Government Laws and as per BHADANI'S Technique
6.    ​Statutory Documents Preparation Techniques for the Tender 
7.    Purchasing and Negotiation Techniques used by Clients and as well as Contractor's Side
8.    Pre-Bid Meeting Strategy Building and Coordination with Client 
9.    Finding Deviations and Clarify with the Client
10.  Tender Hunting 
11.  Reverse Auctioning Strategy Building and Pressurizing client for the tender
12.  Pooling Technique to use effectively for the Tender to get Maximize Benefits
13.  Evaluation Strategy - Bidding Strategy - Relationship Building 
14.  Indemnify the Tender with the Use of Effective Monitoring of the Tender
15.  Entering Into Contracts - Strategy Building Approach - Scientific Approach
16.  Construction Contracts Documents Formulation and Preparation
17.  Procedures in Contract Management - Pre - Construction and Post Construction Phase
18.  Clearing , Forwarding and Transport 
19.  Transport Management
20.  Interpretation of Contracts and Contract Terms
21.  Cost Overrun and Time Overrun - Strategy Building Approach
22.  Indian Laws for Construction Contract Management
23.  FIDIC International Laws (EPC Turnkey Projects)
24.  Work Order Preparation ( Like Alstom Siemens Etc.)
25.  ​Live Project Training for Procurement and Negotiation Techniques
​
After Completing Level 1 to 4 ~ You can Apply for the Position of Tendering Engineer, Contracts Engineer, Business Development Manager/ Executive, Contract Executive, Construction Contract Manager, Billing Engineer / Invoice Engineer , Technical Invoice Expert Junior Quantity Surveyor , Estimator, Cost Engineer, BBS Engineer , Document Controller Etc. for the Projects of Building, Roads, Highways and Bridges
PROJECTS MANAGEMENT AND PLANNING ENGINEERING
1.    Critical Thinking and Problem Solving Approach 
2.    Strategical Thinking and Risk Analysis 
3.    Project Planning - Master Plan Generation 
4.    Project Management Procedures Used for Construction Industry by Big MNC's and Construction Companies of India and World
5.    Role of Project Manager in Construction Industry
6.    Project Budget Preparation with all factors analysis in Hand
7.    Actual Situation Comparison with Budget Amount
8.    Progress Monitoring with the Key Indicators Strategy
9.    MS Project - Scheduling and Primavera P6 Software
10.  Project Coordination Techniques with Accounts , HR , Purchase and Procurement Departments with easy solutions 
11.  Management Information Generation
12.  Modern Building Construction Trends Execution Plan & Strategy Building
13.  Resettlement and Rehabilitation (R&R) for speedy progress of work
14.  Quality Assurance with Total Quality Control Planning 
15.  Site (Field) Management Techniques used by Project Managers at Site
16.  Management of Emergencies in High Rise Buildings
17.  Self Inspection for Quality Construction at Site
18.  Cost and Time Controlling Strategies used for Construction Projects
19.  Cash Flow Monitoring - Budget Vs Actual Comparison
20.  Green Sheet Report - Profit and Loss Determination for Construction Projects
21.  SWOT Analysis for Construction Project
22.  JIT Implementation in any Construction Project
23.  ​Earned Value Management (EVM) in Construction Project
​
After Completing Level 1 to Level 5 ~ You can Apply for the Position of Planning Engineer, Project Manager, General Manager, Incharge, Tendering Engineer, Business Development Manager/ Executive, Contract Executive, Construction Contract Manager, Billing Engineer / Invoice Engineer , Technical Invoice Expert Junior Quantity Surveyor , Estimator, Cost Engineer, BBS Engineer , Document Controller Etc. for the Projects of Building, Roads, Highways and Bridges
Bhadani Quantity Surveying Institute , Quantity Surveying Courses for Civil Engineers
BHADANIS Quantity Surveying Institute for Civil Engineers Provides Quantity Surveying Courses for Civil Engineers , Quantity Surveying Courses in Bihar Patna and Provides Quantity Surveying Online Courses Free and Paid Courses available. BHADANIS Provide Quantity Surveying Course in Patna Bihar